Leave Dates allows you to define the types of leave allowance you give your employees.
Once you have defined this, then you can assign an amount to each employee.
Go into the settings->Employees menu.
Click on the employee you wish to assign an allowance for.
Select the ALLOWANCES tab.
The allowances are shown for the current calendar. You can select a different calendar using the dropdown, or follow these instructions if you need to create a new calendar.
To change the allowances, simply type in the relevant box and click the 'Save Allowances' button when you're done.
Repeat this for each of your employees.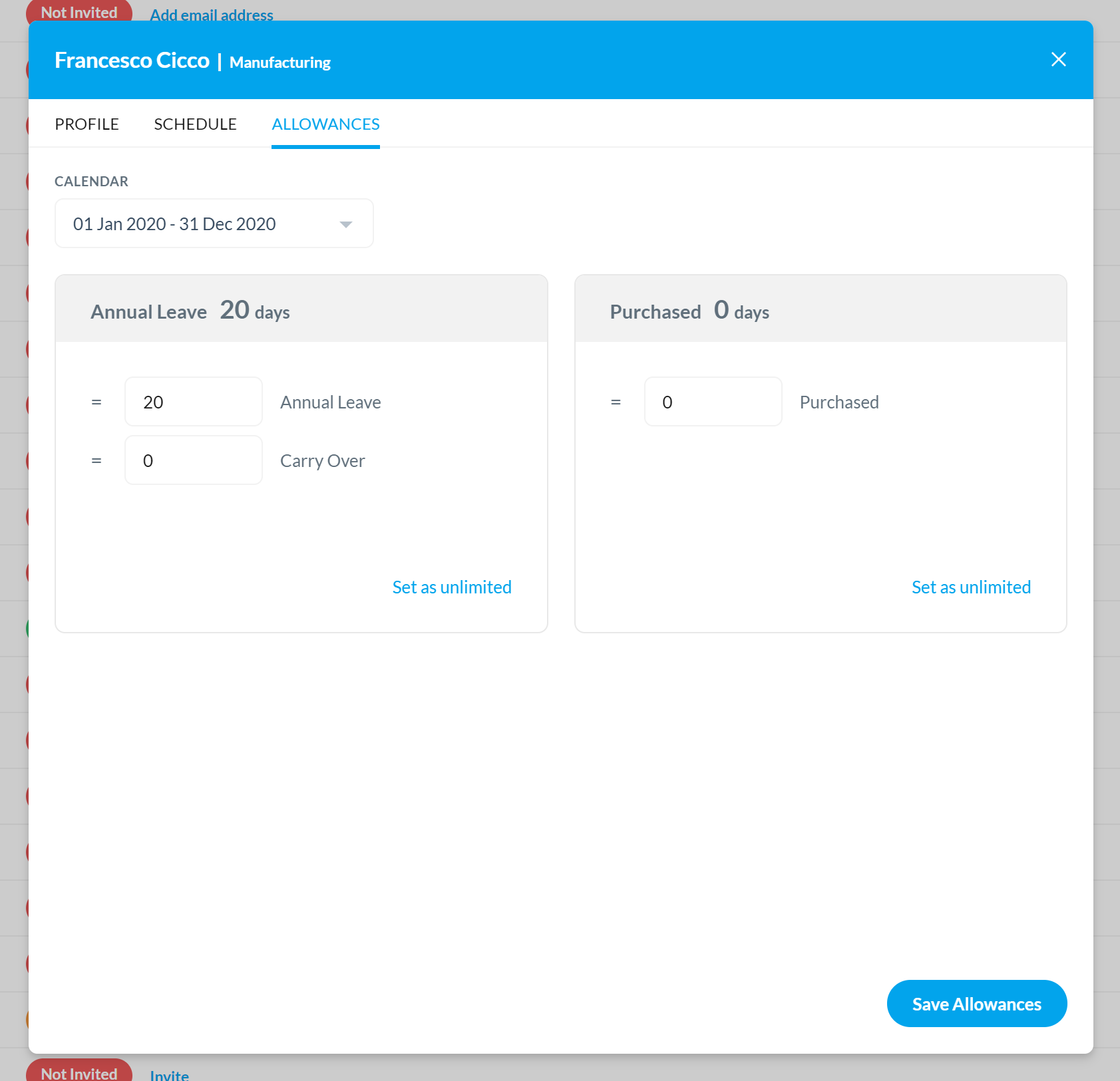 Notes
You can set the default values for new employees in the settings->allowances screen.
When you create a new calendar, the allowances for the new year will inherit from the previous year for that employee.
If you want to manage time off in lieu (TOIL) then this is the guide you need - Time off in Lieu (TOIL)
You can update hundreds of employee allowances quickly using our data import tool. Simply download the data to Excel, update it and import it.
Giving certain employees an unlimited allowance
There may be reasons why certain employees do not need an allowance, but you still wish to track their time off in Leave Dates. For example,
Company Owners
Contractors
Freelancers
If you wish to give someone an unlimited allowance, you can click the Set as unlimited link within the allowance. This removes the allowance, as shown below.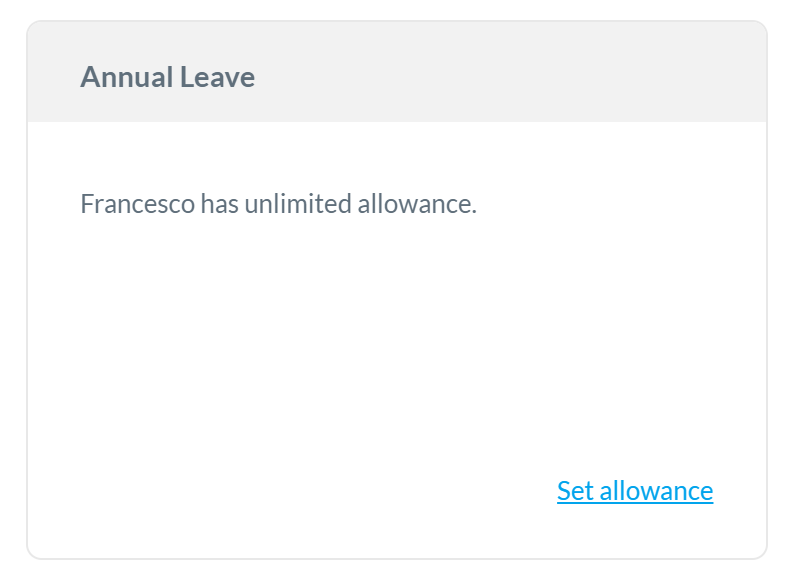 The allowance can be restored by clicking the Set allowance link.