What is Time off in Lieu (TOIL)
Time off in Lieu is defined as "time-off which you are allowed to take, instead of overtime pay, for hours worked beyond your contracted hours".
Does Leave Dates allow you to record time off in lieu?
Yes!
How to turn on overtime TOIL for your company
If your company offers its employees time off in lieu for overtime worked then you can enable TOIL in the settings->allowances page.
To do this, you will need to be an administrator for your company calendar. 
Click on the cog icon, and then navigate to the Allowances settings page.

In that page, below the allowances is a Time Off In Lieu (TOIL) section which allows you to turn on TOIL for a particular allowance.
Once turned on, then any TOIL recorded for an employee will increase the allowance of that employee.
How do I record time off in lieu for an employee?
Once you have enabled TOIL in the settings screen you can navigate to the My Leave page and see that time off in lieu has been added to the allowance.
As an administrator, you can view the My Leave screen for all employees and you can select any employee by selecting them in the box below the title "Viewing".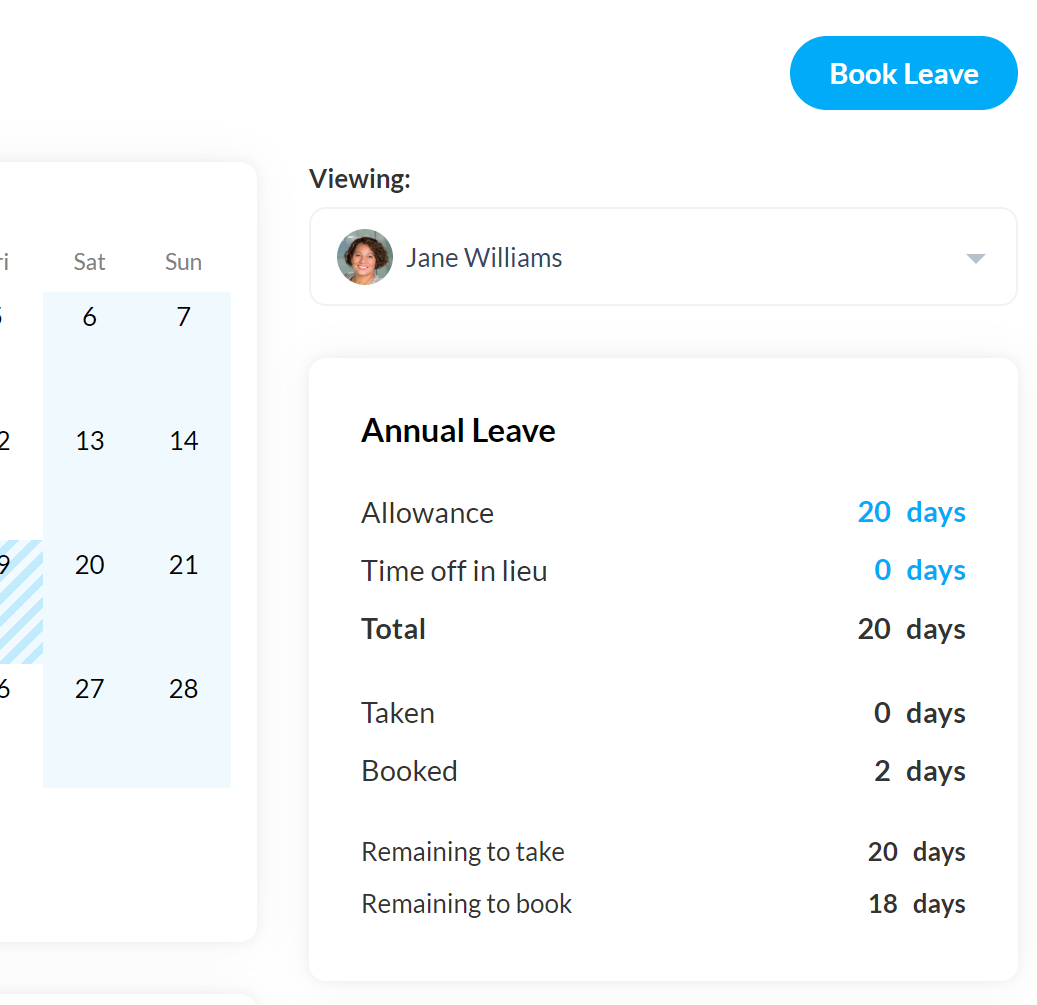 Once you have selected the employee you want to record TOIL for, you can click the Time off in lieu allowance amount (currently 0 days in the screenshot above).
This will open up a box for you to enter the details of when the TOIL was earned, how much and the reason. 
After adding the time off in lieu, the allowance will be adjusted in the My Leave screen (as below).