To set up your profile, click on your picture in the top right corner of the screen.
Then click Manage.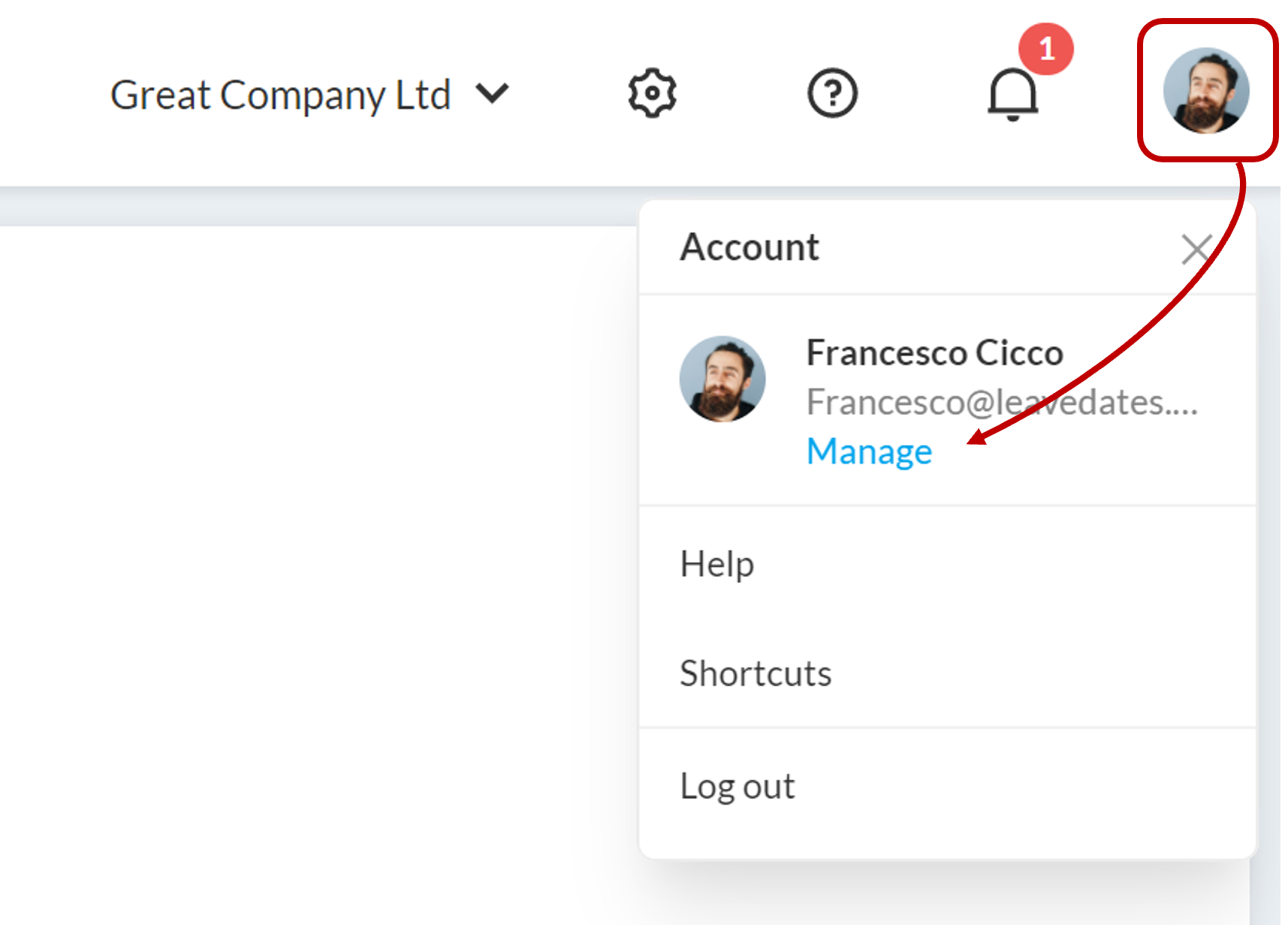 There are various settings that you can configure:
Personal Details
Change how your name is displayed in the system and the email address used for logging in.
Simply change the information and press the Save button.
Profile Picture
Your profile picture on Leave Dates is so important.

It helps your team to understand your availability and makes managing time off a much more personal and enjoyable experience for everyone. Click Upload to upload a photo to use as your picture.
Change Password
To keep your password secure, we recommend you reset your password from time to time.
Leave Dates displays an indication of password strength whilst entering the new password. It is good practice always to use strong passwords and not repeat them across multiple sites.
If you have forgotten your current password or cannot log in, please follow the steps in this guide - Forgotten password
Notification Settings
Date/Time Settings
Privacy
Display Settings
Delete Account