A leave allowance is a way to limit the number of days or hours which can be taken of a particular leave type.
How to configure leave allowances in Leave Dates
Click the cog in the navigation menu, and go into the Allowances settings menu.
When you create a new company there is an allowance provided for you by default. You can either delete this using the bin icon, edit it by clicking on it or create new ones using the Add Allowance button.
If you click Edit or Add you will enter a screen like the one below where you can provide a name and description for the allowance as well as adjust how it is calculated.
Provide a default amount for each element which will then be given to new employees. This can be varied for each employee in the settings > employees page. There is a separate guide on this here.
Please note that the policies in the calculation are always added together.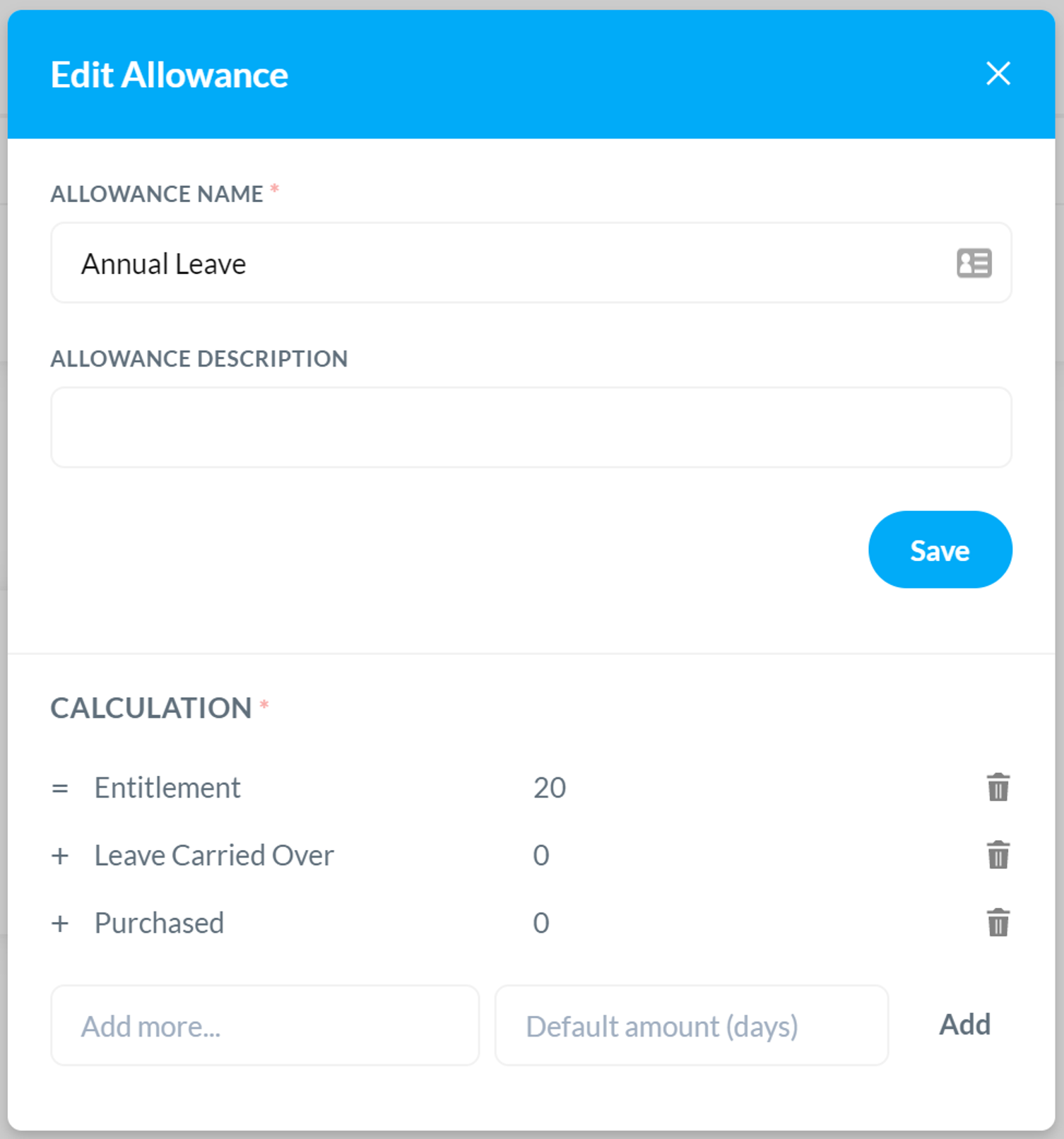 Next
Now you have configured your allowances, the next step is to set up leave types. For each leave type, you will specify whether or not they should deduct from a leave allowance.