Use the Reports > Leave page to report on leave taken during a period.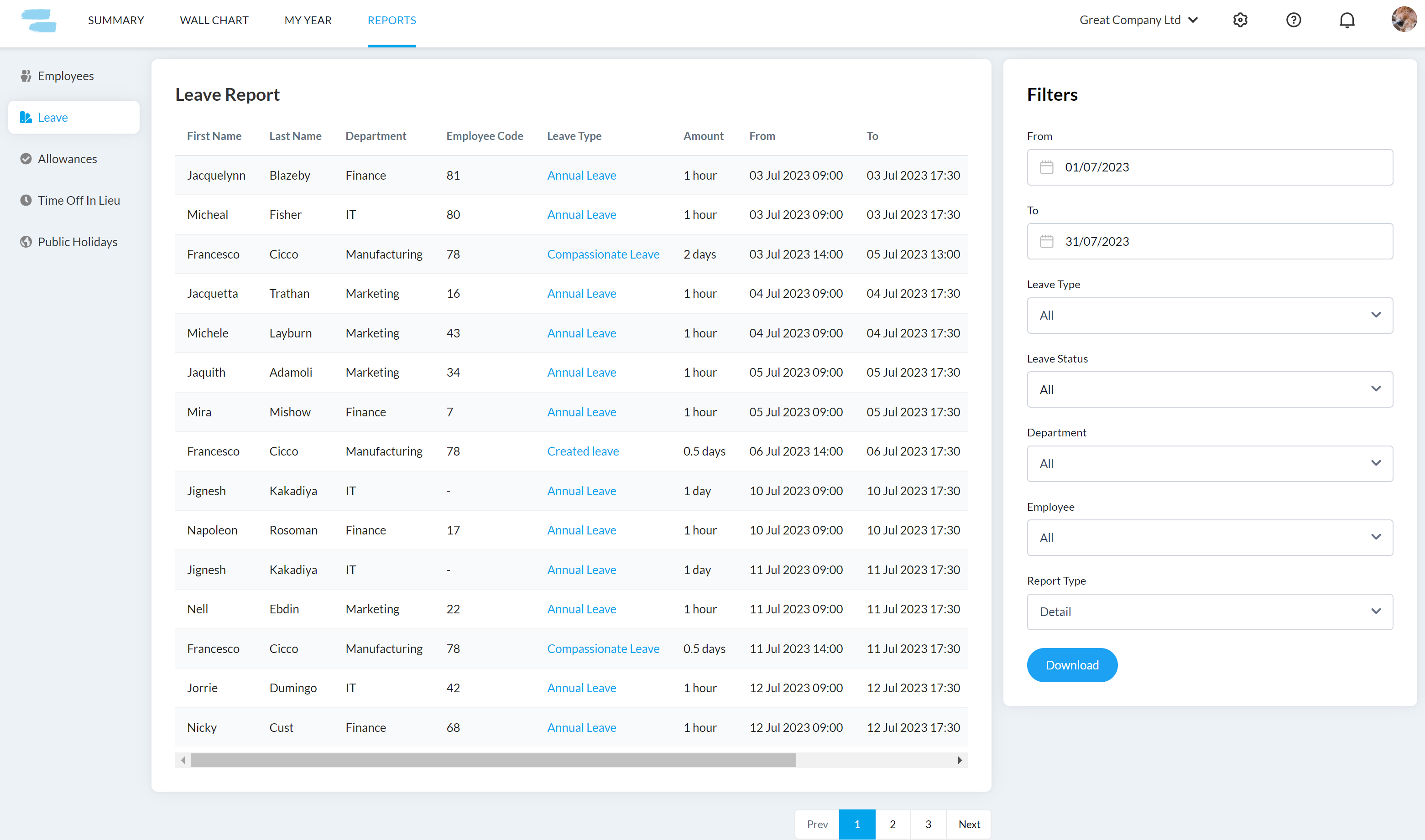 Steps to run leave report:
Go to the Reports page (only be visible to admins and approvers)
Select the Leave report
Filter the data using the options on the right:

Select the dates of the reporting period (From / To).
Choose the Leave Type.

Select All to see all types of leave in a single report or filter for a specific type of leave.
For example, to report on Sickness, select Sick Leave.

Leave can be in several statuses:



| | |
| --- | --- |
| Requested | Submitted for approval but not yet approved |
| Approved | Submitted for approval and approved |
| Declined | Declined by an approver |
| Cancelled | Cancelled by the requestor |

Filter for an individual department or employee
Choose the report type:

Detailed - displays each leave request with a link to each
Summary - adds up the total number of leave requests for each employee and the total amount of leave taken

As you update the filters, the report will automatically refresh
Optionally, press the Download button to extract the data to Microsoft Excel
Issues with data loading?
An issue can occur when dates are manually typed into the From / To fields. To resolve this, use the date picker that pops up when selecting the date field.
Typical leave reports
How many days each employee was off last month
Go to Reports > Leave.
Select the From / To dates.
Change Report Type to Summary.
A total count (number of requests) and total amount (total deduction) will be shown for each employee.
Filter further for certain leave types, departments or individual employees.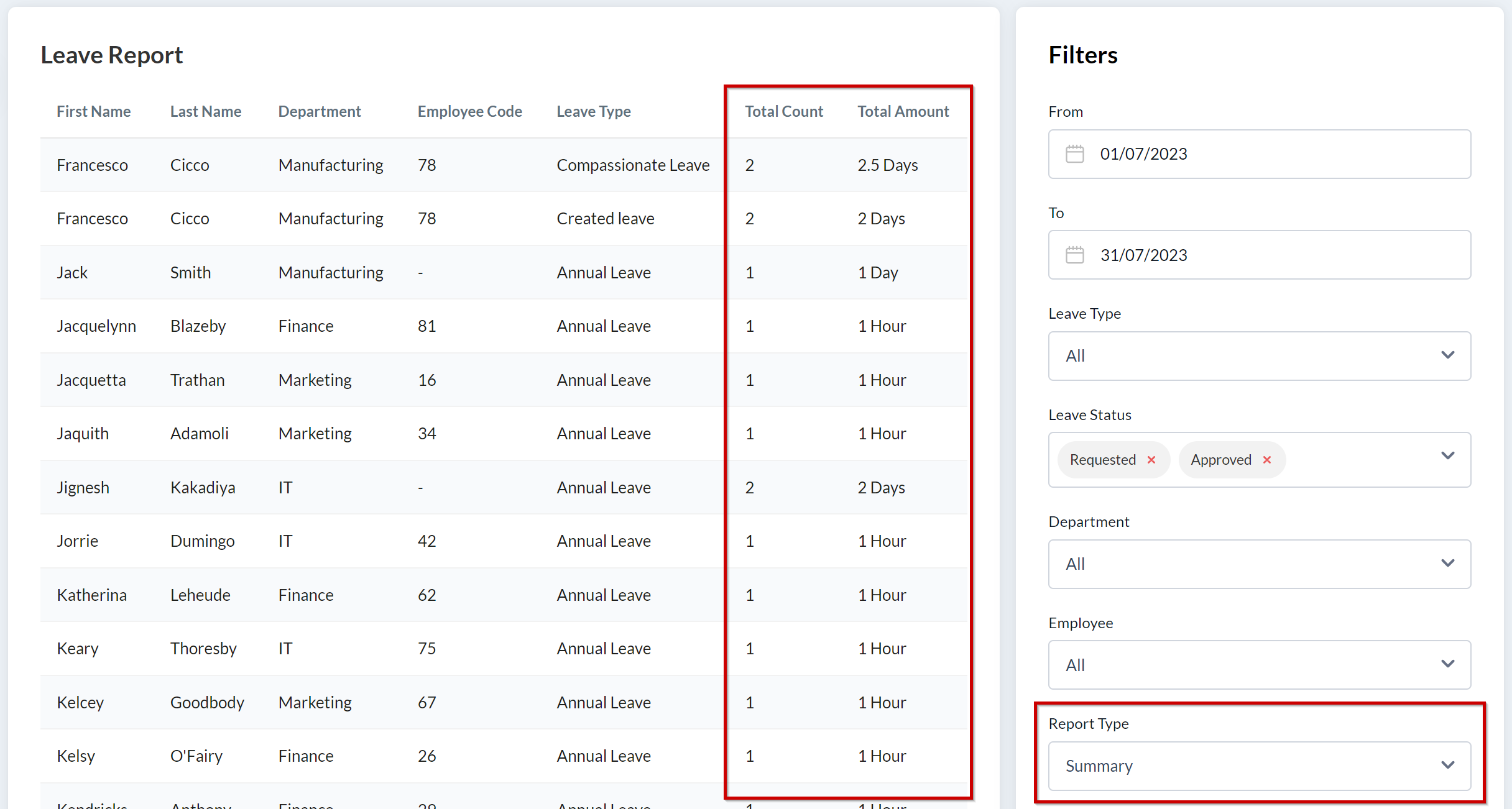 Calculating the Bradford Factor Score
Go to Reports > Leave.
Set the From / To date range over which you want to calculate the Bradford factor.
Select the relevant leave types - eg. sick leave or any other unplanned absences.
Filter the results based on department, or even a specific employee (optional).
Change Report Type to Summary.
Download the report to Excel
Add in a new column to calculate the Bradford Score eg. =F2*F2*G2

For further information about the Bradford Factor Score, read this article.