The free plan gives you all the same great features as the paid edition, allowing you to gain a full hands-on experience of Leave Dates for free. If your team is small, then you can continue to use Leave Dates for free forever, but if your team is larger then you will need to upgrade.
The free plan allows you to use Leave Dates with up to 5 users in your company.
The paid subscription is based on the number of users you wish to manage and we charge a flat monthly or annual fee based on this number. For more information about pricing, please see our pricing page.
When you upgrade, you will be charged based on the total number of users in your company. So if you take out a plan for 10 users, you will be charged for all 10, rather than the additional 5 from the free plan.
How to upgrade
Log in to Leave Dates and go to the Settings > Upgrade page
Fill in your company details
Select which billing currency you would prefer (after you upgrade you cannot change this)
Choose a billing plan (Monthly or Annual)
Enter the total number of users you would like to subscribe for.
Provide your payment card information (we accept debit and credit cards)
Read and accept our terms. Then press Upgrade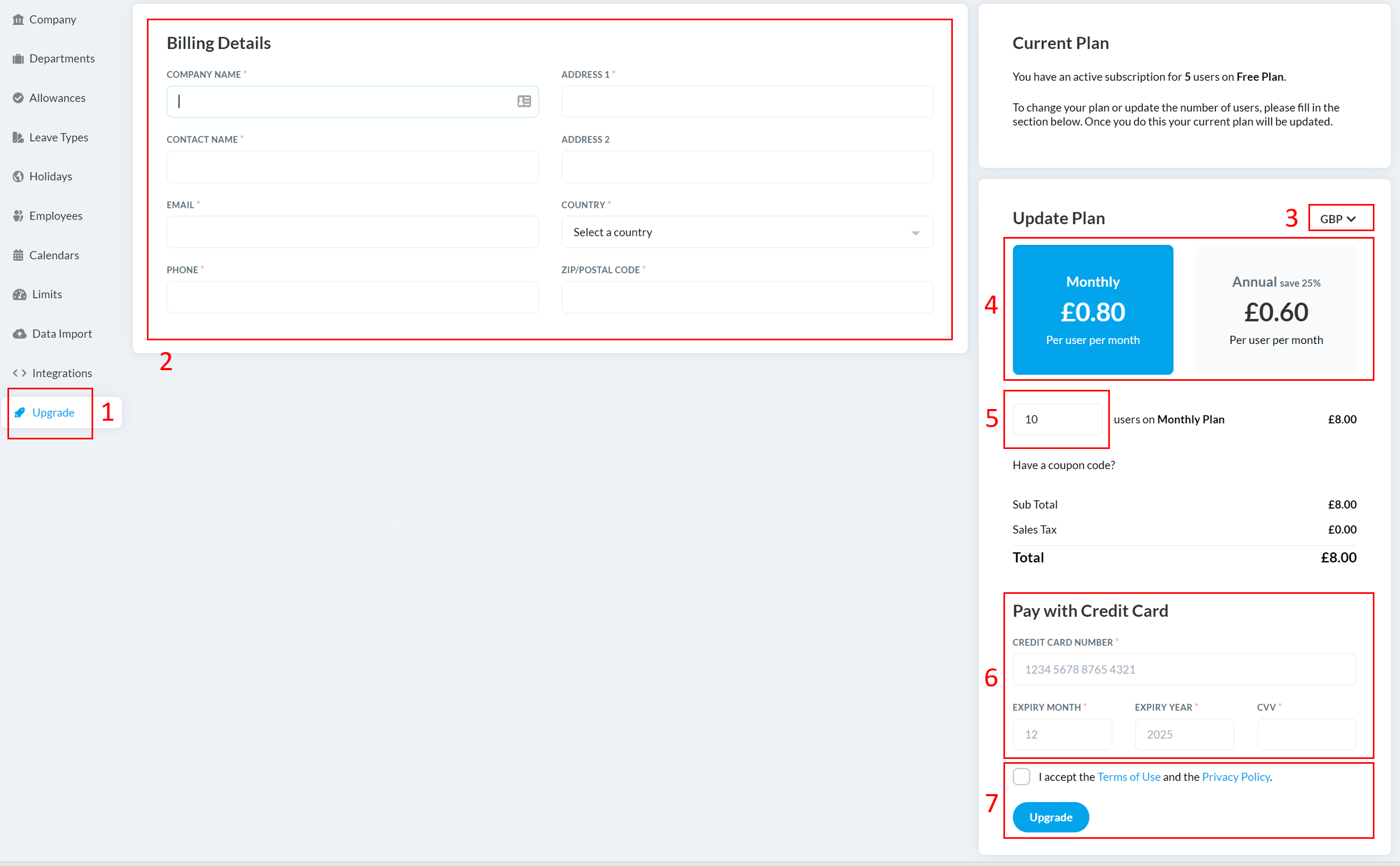 Once you upgrade, a confirmation message is shown and invoices are displayed for you to download.
If you have an active subscription then you will also be shown a future dated invoice to help you keep track of when the next payment will be taken.
After upgrading, you can amend or cancel your subscription at any time.