To help you keep up to date with your team's movements, you can choose to receive a daily email report.
This is available for all users.
Go to My Profile > Notification Settings and turn on the option to 'Receive daily email summary report by email'.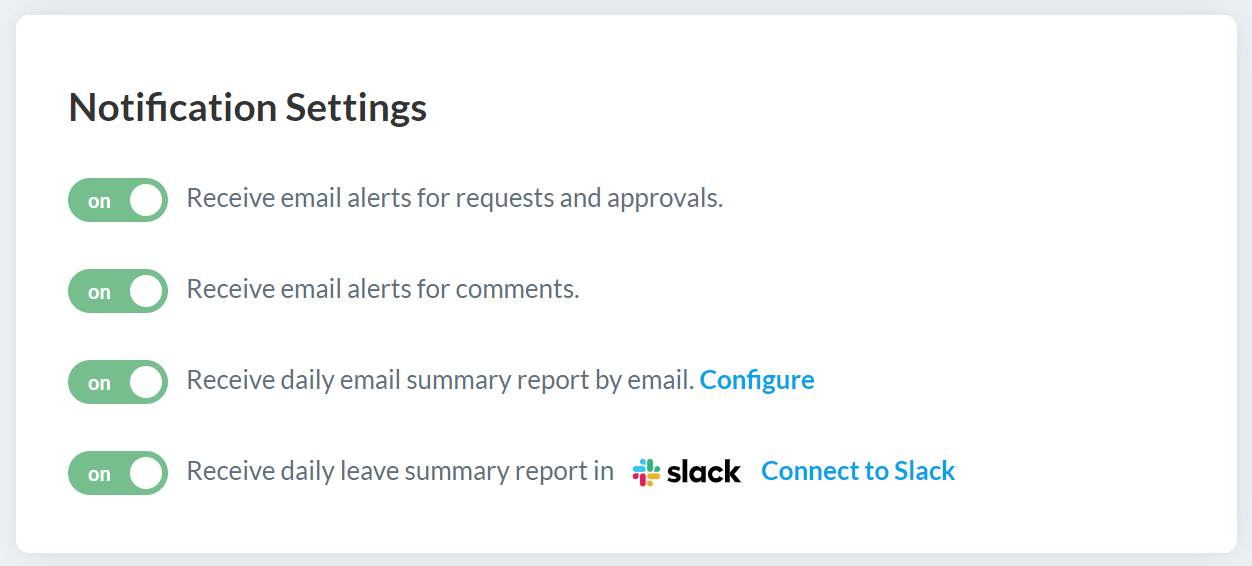 Next click Configure to set up the email report.
You can choose to show information for the entire company or just for specific teams.
Click Save when you are done.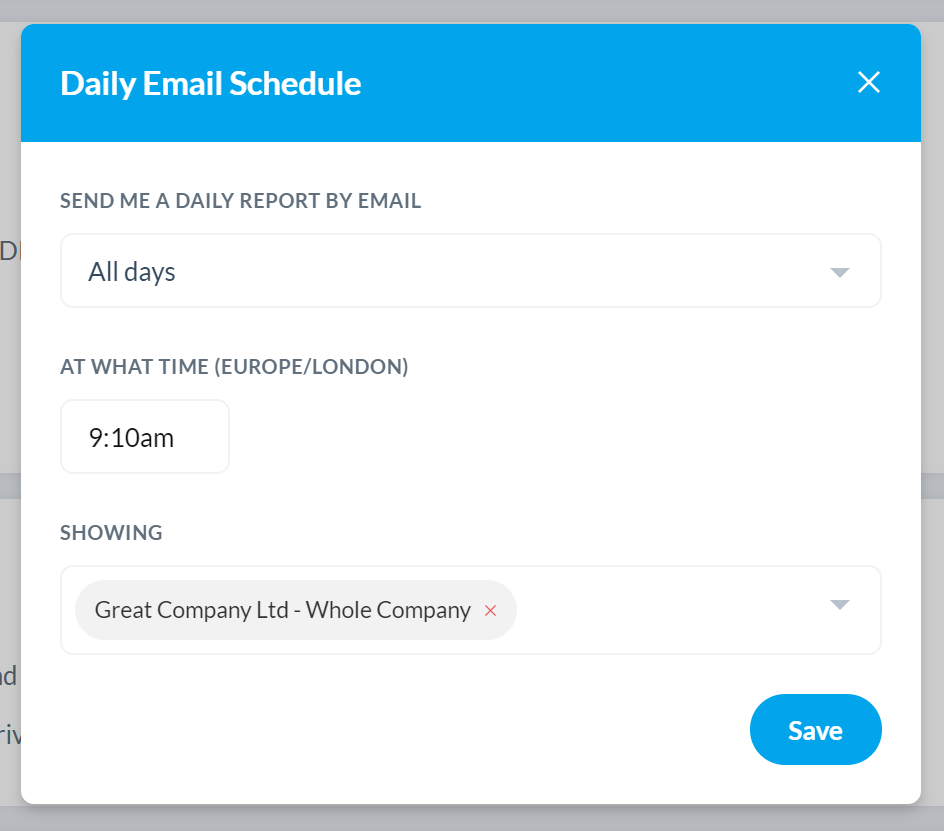 The report will be sent at your desired time and include the following information:
Leave Requested or Approved for the current day
Any Public Holidays for the current day
Birthdays or Work Anniversaries for the current day