By default, all users can see everyone when they view the Wall Chart, but it is possible to control this if needed.
Controlling access by the department
In the Settings > Departments page, you can specify what access people in each department should have.
Click the department you would like to modify, and view the information in the field "PEOPLE IN THIS DEPARTMENT CAN SEE".
It is possible to select one or more values for this. Once you are finished, press Save.
The options are:
Everyone - this is the default value and means that staff in this department can see everyone on the wall chart.
Their own data - selecting this means that people in this department can only see themselves and no one else.
A list of departments - select which departments can be viewed by people in this department.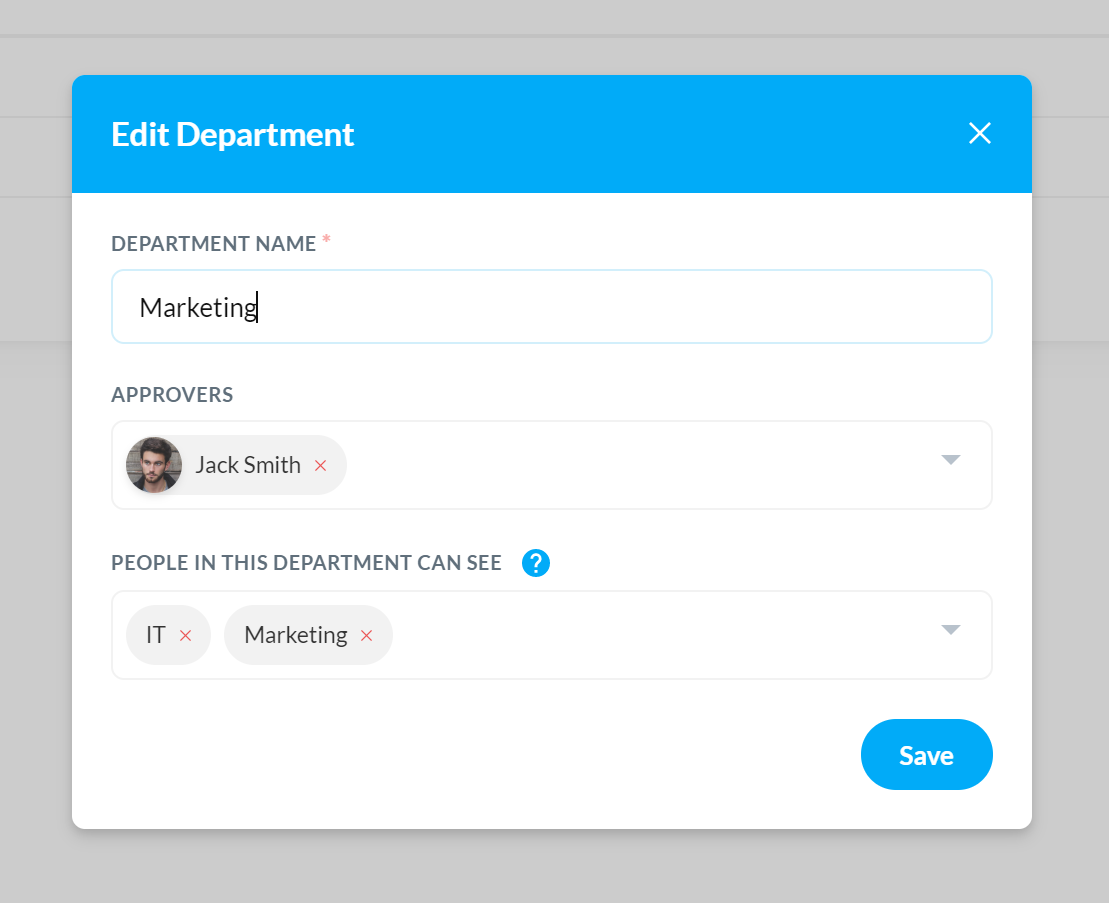 Controlling access by individual employee
You may override what is set at the department level by setting access for individual employees in the Settings > Employees page.
After making changes, press the Save Profile button.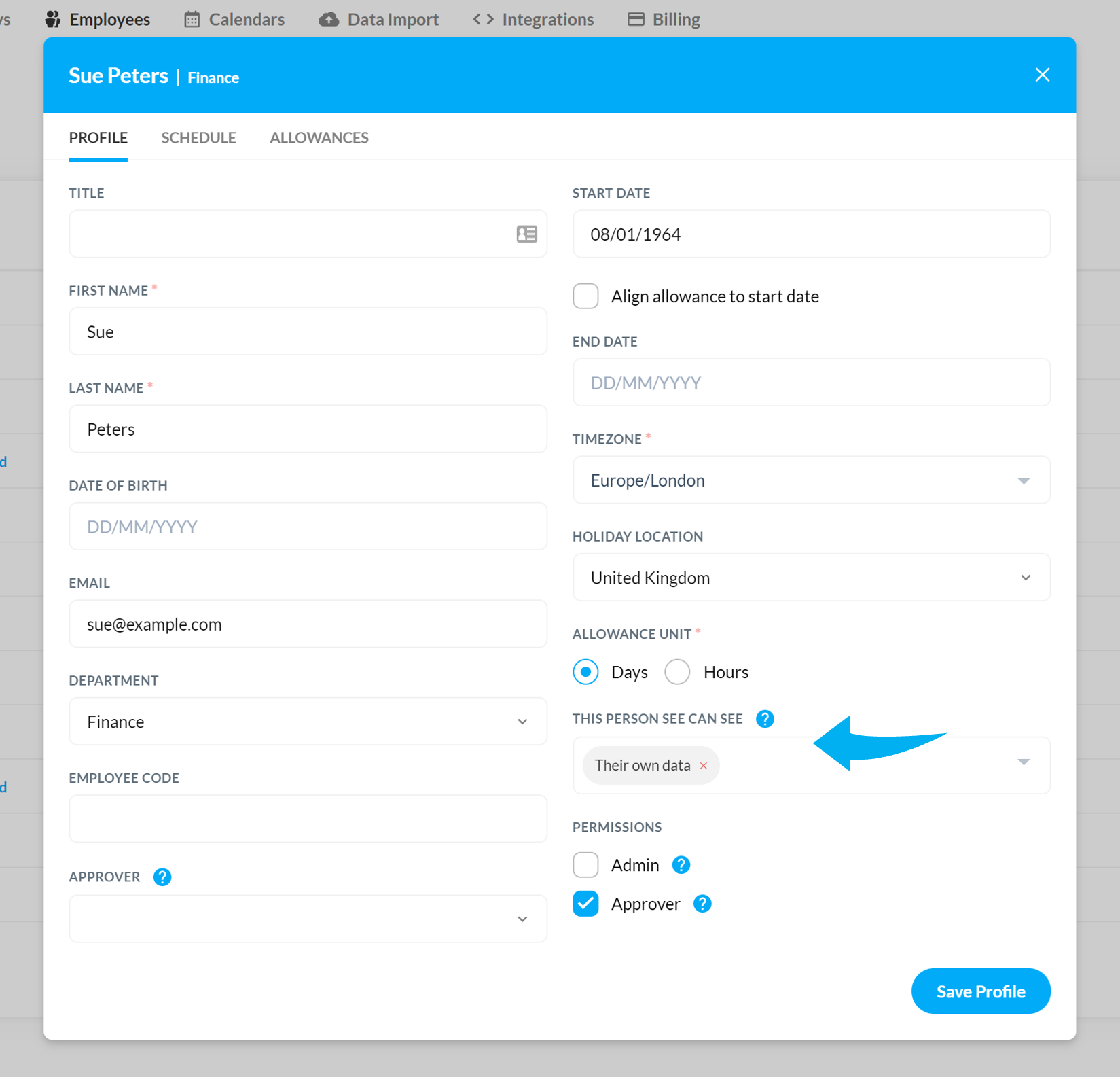 Additional notes
Employees are always able to view their own data in the My Year and Wall Chart.
You will not be able to use the iCal calendar feeds or Slack App for a department if you do not have access to that department.
Leaving this information blank for the employee means that the department information will be used for that employee.
Leaving this information blank for both the department and the employee will result in the employees having access to view everyone on the Wall Chart.