It is possible to edit or cancel a leave request after you have requested it.
Simply go to the Wall Chart or My Leave screen and hover your mouse over the leave you wish to edit or cancel.
You will see a summary box appear with a Cancel button at the bottom. Click this and confirm.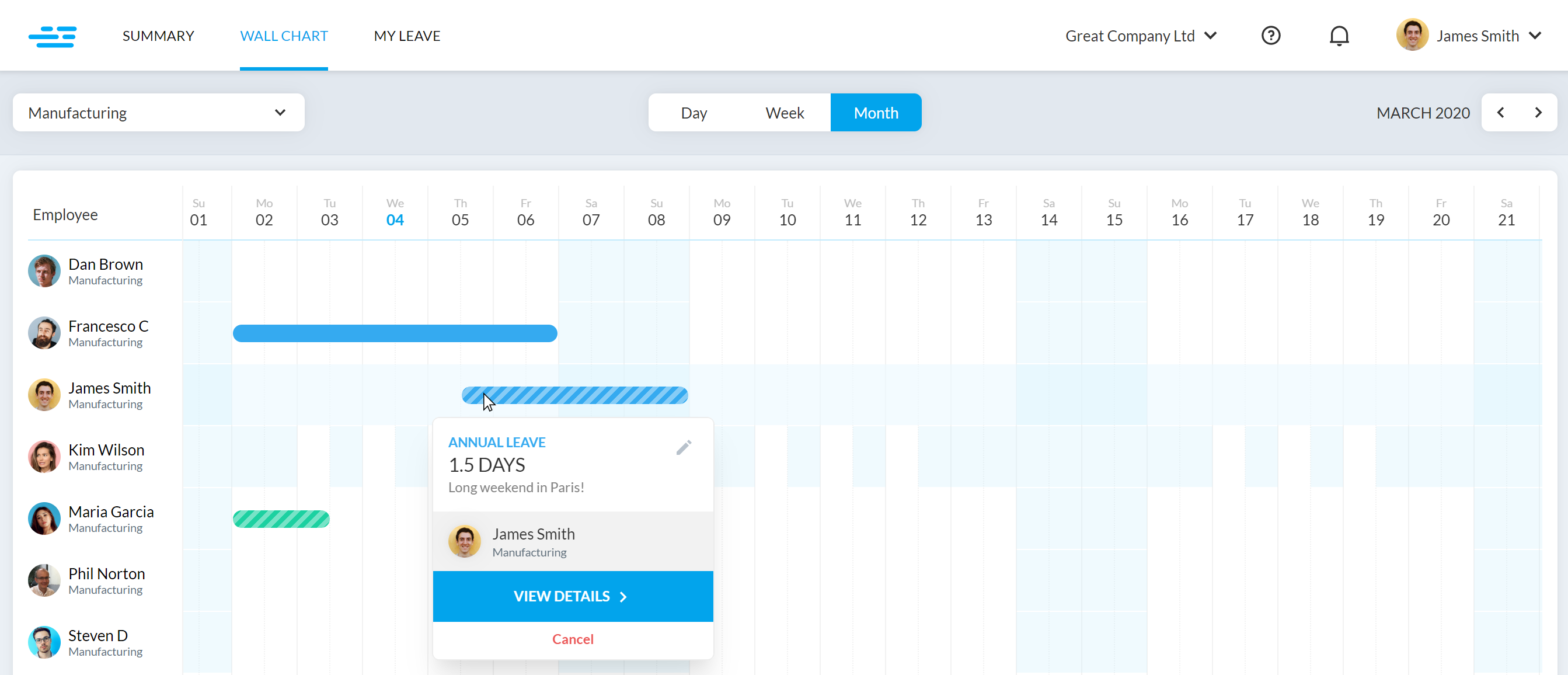 You can also edit or cancel your leave request by clicking on the relevant button in the My Leave area of the Summary screen.

Why can't I see the buttons?
You are only able to edit or cancel requests which are in the future.
If you need to edit or cancel a request which has already been taken, then you must ask your approver or company admin to do this for you.
Only approvers or company admins are allowed to edit or cancel leave for other people.