In Leave Dates you can have approvers for individual employees or approvers for a department. This article will explain how to configure these approvers.
The 'Approver' Role
Everyone who will approve leave must be set up with the 'Approver' role.
In the employee settings menu, simply tick the 'Approver' box for all employees who need to approve leave.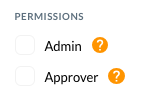 For more information about permissions, please read this article - What are the different user roles and what permissions does each have?
Once you have set up the relevant people as approvers, you can then select them as approvers for individual employees or departments (or both). 
In the case where a user has an individual approver AND one or more department approvers, the individual approver will take precedence, and the department approvers will not be notified.
Department approvers
If you have configured departments for your employees, you can assign one or more approvers for each department.
Click the cog icon and then the Departments link.
Select the department you want to edit.
Use the Approvers dropdown to select who you want to approve leave. You can select as many as you like. Only approvers will appear in this list.
Press Save.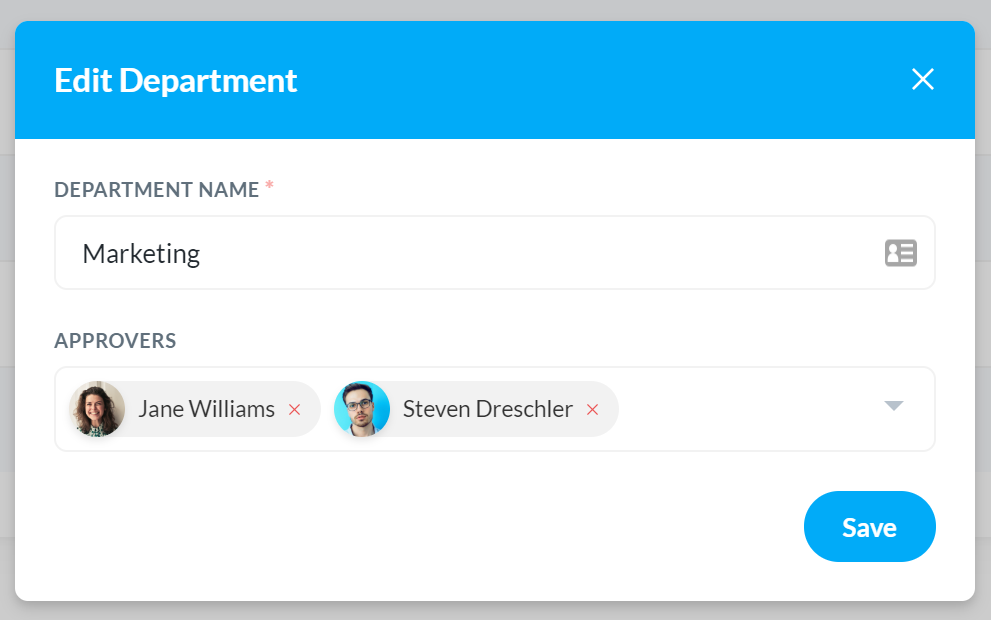 Individual approvers
It is possible to override the department approver by specifying an individual approver for the employee. This can be their line manager or another person who is responsible for approving their leave. 
You can configure this in the employee settings screen.
Click the cog icon and then the Employees link.
Click the name of the employee who you want to set an approver for.
Under 'Approver' select who you want to approve leave for this employee. Only approvers will appear in this list.
Press Save
If you do not want to have an employee approver, you can leave this blank.
Admin approvers
Company admins have the permission to approve leave for any employee in their company.
Admins will not receive notifications about new requests unless there are no other approvers set up. If you need to approve a request which you didn't receive a notification for, go to the Reports section and run a Leave Report with Detail. Then you can find links to each of the leave requests which you can click to then Approve or Reject.