If you are an administrator or approver of your Leave Dates calendar then you will have access to the Reporting module. This can be found using the Reports link in the navigation bar.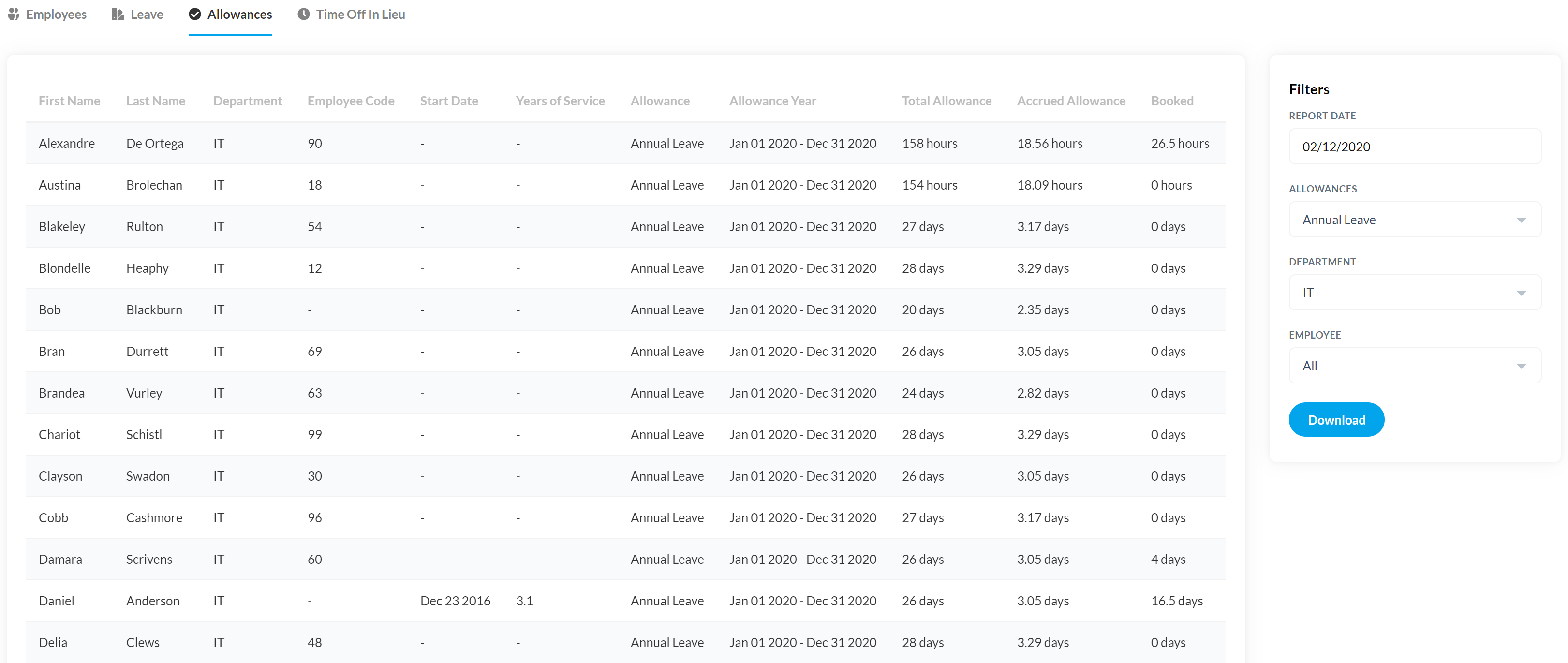 Run reports on:
Employees
Allowances
Time Off In Lieu (TOIL)
Leave Summary
Leave Detail
Employees
This report allows you to view and export all of your employee information for further analysis.
Allowances
For each allowance, you can report on the number of days each employee is allowed, what they have booked and taken, and their remaining balance. You are also given an accrual figure, which is based on a daily accrual using the leave year start, and report date. If you have configured time off in lieu, then any TOIL will also be shown in this report.
Time Off In Lieu (TOIL)
If Time Off In Lieu is turned on for your company then you will see a TOIL option in the Reports menu. This report shows the detail of all TOIL entered in Leave Dates. Change the 'Report Type' filter to 'Summary' to view a summary of how much TOIL each employee has earned.
Leave (Summary and Detail)
The leave report has a filter which allows you to specify whether you want to report on the summary or detail level.
The leave summary report shows the number of instances of leave for each person with a total amount of days or hours of leave taken.
If you are interested in calculating the Bradford Factor to help you understand absence, then this report will help you to do this. The leave summary report only shows leave which has either been approved or was created without needing approval.
The leave detail report shows all leave requests, whether approved or not.