If you are set up as an approver then you will receive notifications when your team request leave or absence which requires approval.
Notifications will be sent via email, the website and the mobile app.
Approving leave requests
The Approvals section of the Summary page shows you all the requests which are pending your approval.

How to approve
To view more information about a request, click on the row in this table or on the notification.
The request details will appear as shown below.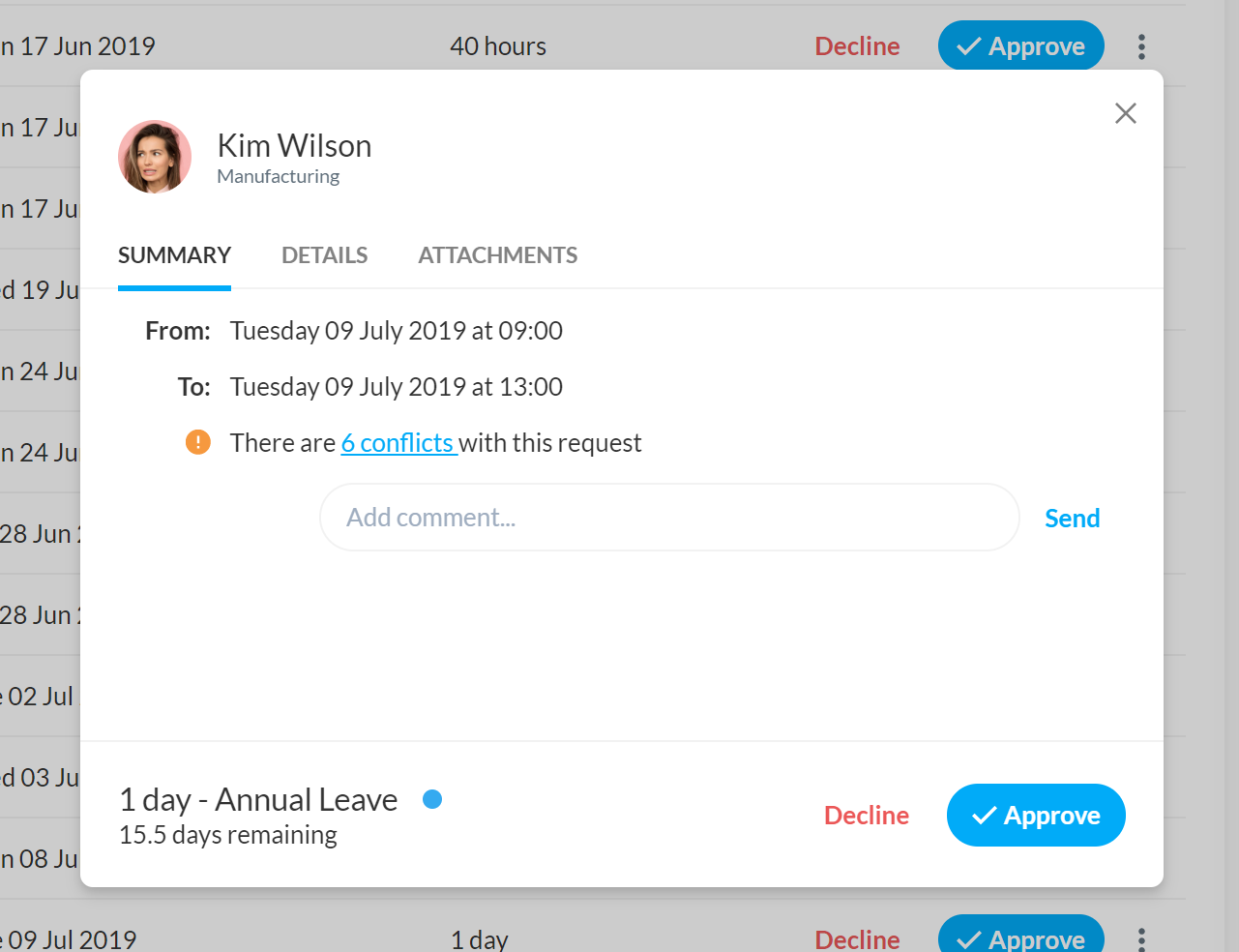 Viewing conflicts
The DETAILS tab shows you all the leave conflicts for this request.
A leave conflict occurs if the request overlaps with another leave request, whether approved or not.
You can show conflicts with the entire company or their department by changing the value in the dropdown.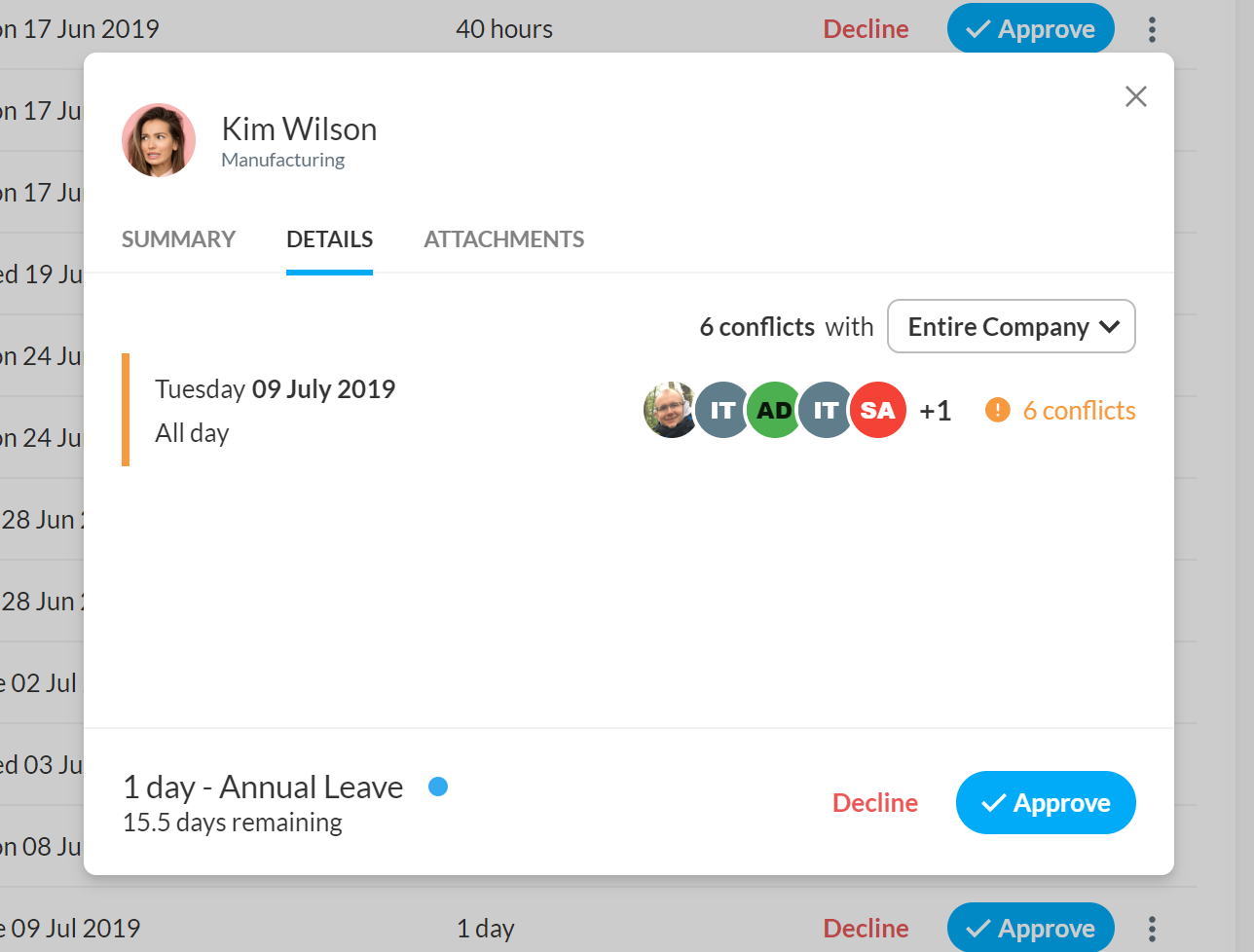 Adding comments
In the SUMMARY tab, it is possible to add comments for the requestor and other approvers. Simply fill in the 'Add comment' box and click Send.
Both the requestor and approver(s) have access to add comments here.