If you are set up as an approver then you will receive notifications when your team request any leave or absence which requires approval.
You will receive:
A notification email with a button to Approve or Decline
A push notification in the web application.
A leave record in the Approvals section of the Summary page of the web application.
Notification email: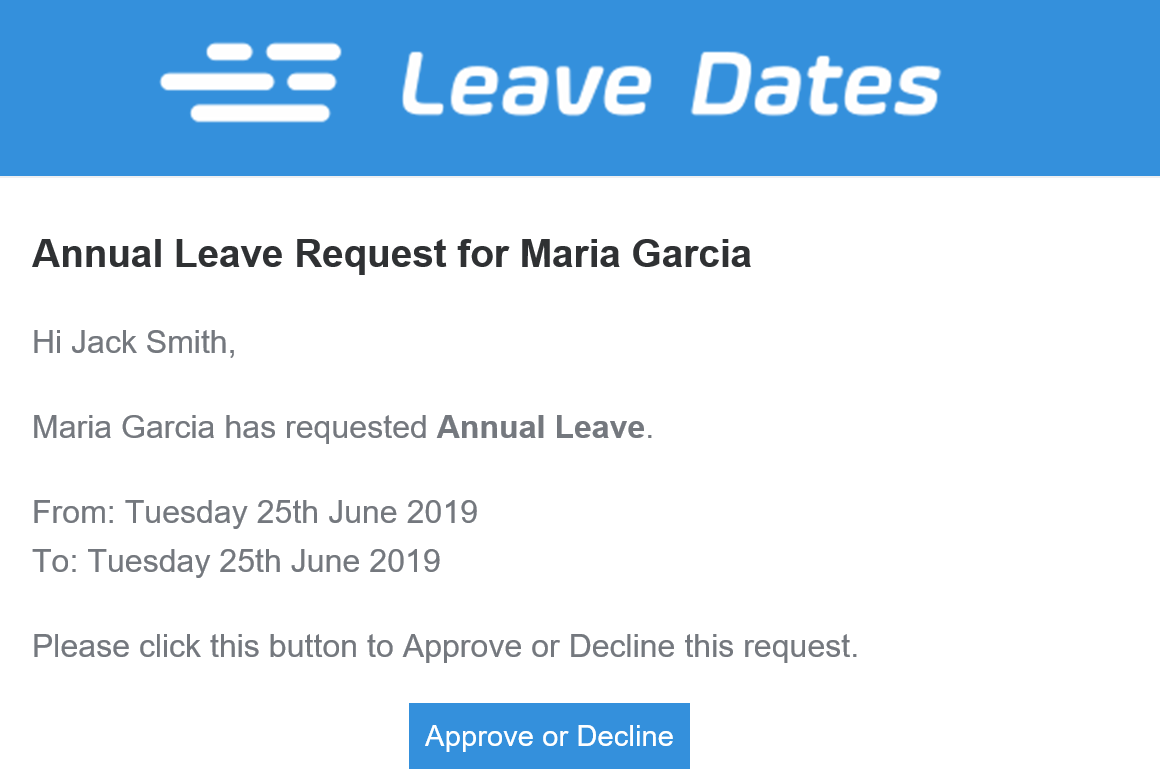 Push notification:

Leave records in the Approval section of Summary page:

How to approve
In order to approve this request, you can either use the quick Approve / Decline buttons or go into the request to see more information.
In the approval screen, you can see all the information about the request as well as check for Conflicts with other team members.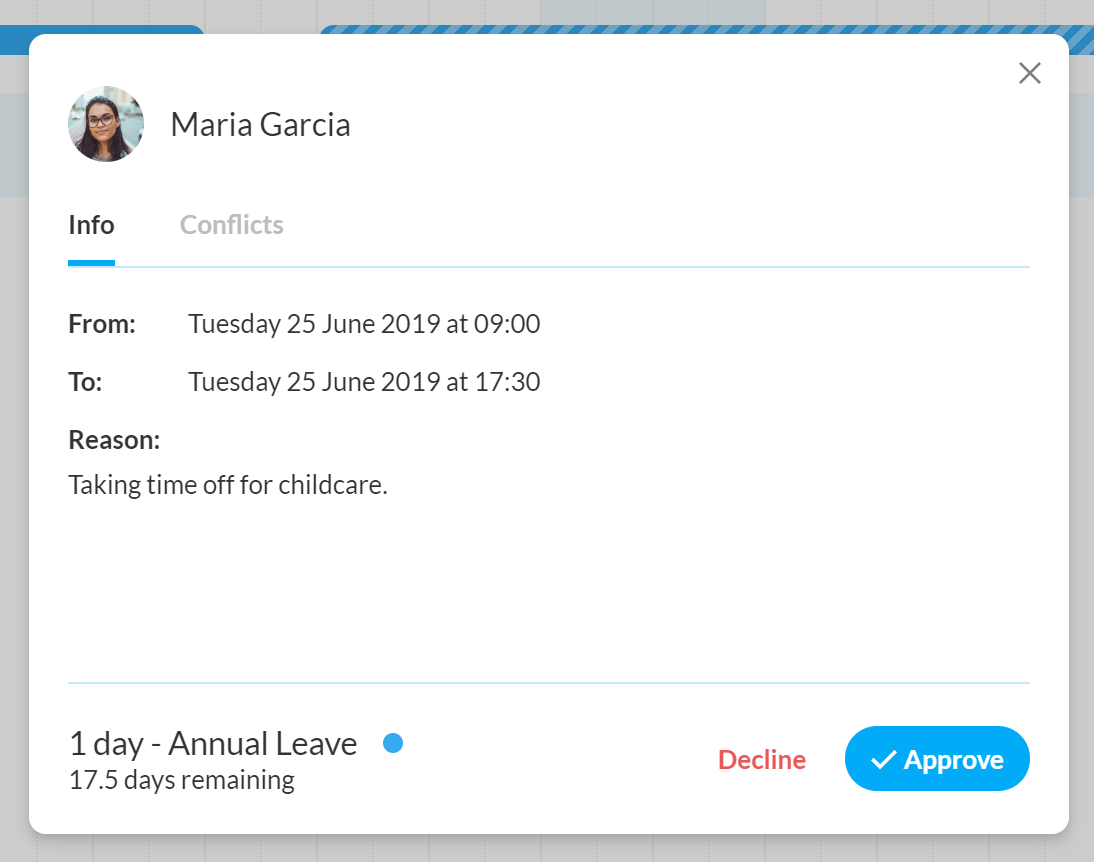 Viewing conflicts
The second tab in the approval box shows you the leave conflicts for this request.
A leave conflict occurs if it:
Overlaps with another leave record (whether approved or not)
Has the same approver as that overlapping leave