It is possible to amend or cancel a leave request after you have requested it.
Simply go to the Wall Chart and hover your mouse over the leave you wish to change. You will see a summary box appear with some information about the request.
To edit the request, first open up the full request's details by clicking the big blue "View details" button in the bottom of the box.
After clicking the button, you will then be taken to the Leave Request details slide over, with the original information populated.
To amend the leave, you'll have to go into edit mode by clicking the "Edit Leave" button in the bottom left of the slide over.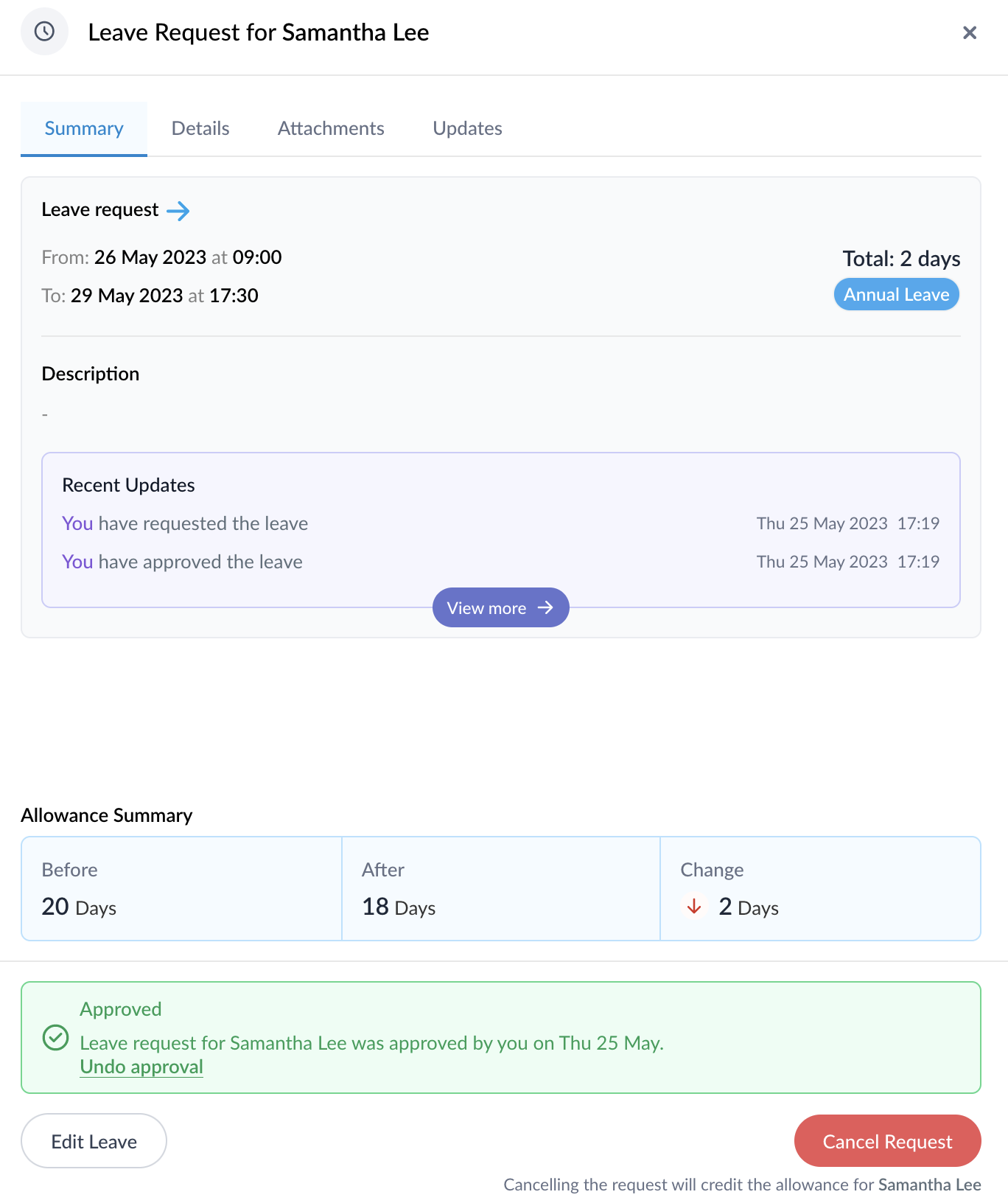 Once you're in edit mode, you'll have options to change all details about the request:
1. Change the dates for the request
2. Change the leave type for the request
3. Change the amount of leave requested on a specific day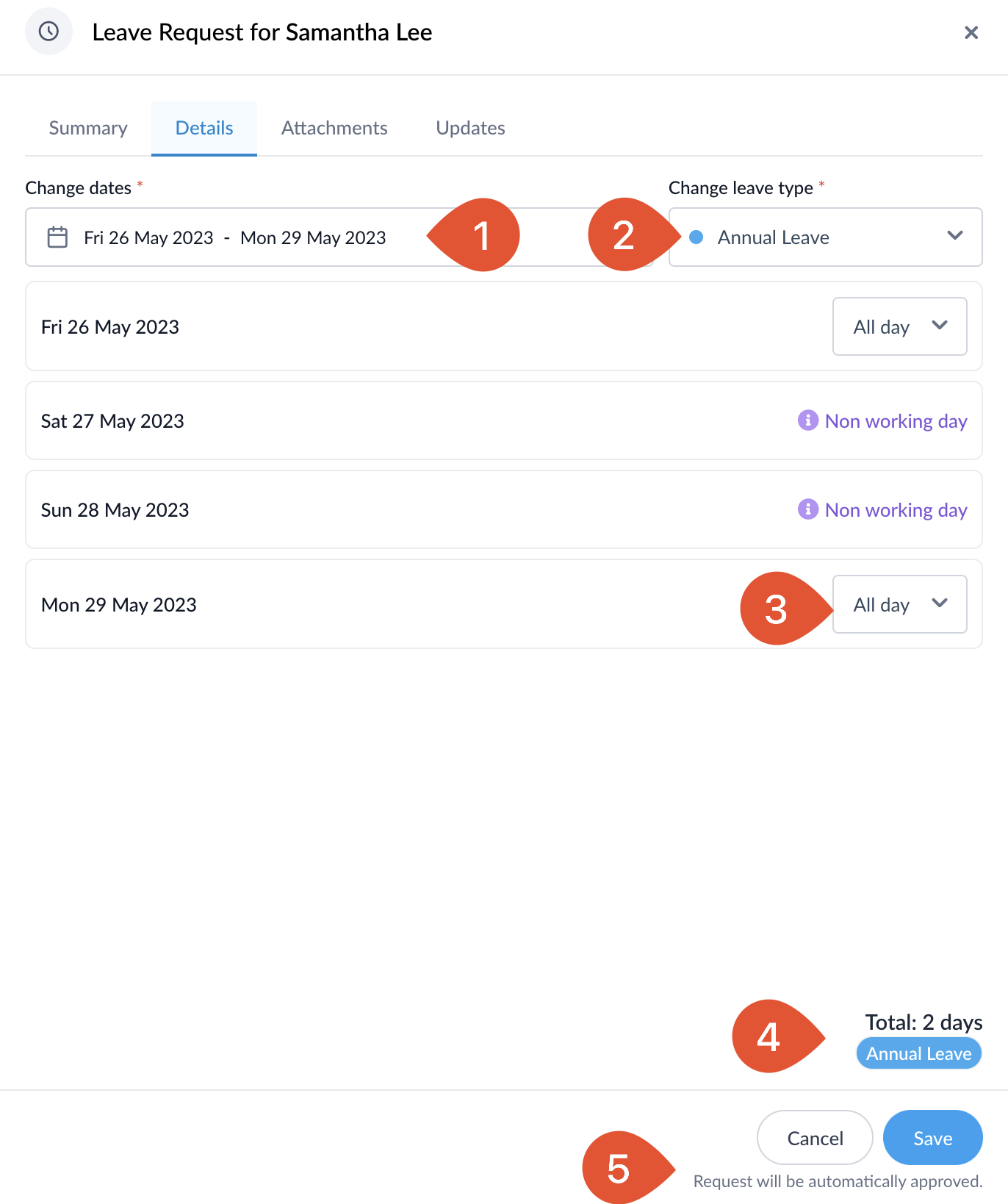 To confirm your changes, you can check the summary (4). If you're happy with the changes you've made to the request, you can confirm it with the blue "Save" button. Below the save button we'll display a short text (5) to explain what will happen next, depending on your permissions and how the system is set up the request might be sent to your approver or automatically approved.
Amending leave which is already taken
By default it's only possible to amend leave which is in the future. If the dates of the leave are in the past, your approver or admin will need to assist you with this.