It is possible to amend a leave request after you have requested it.
Simply go to the Wall Chart and hover your mouse over the leave you wish to change. You will see a summary box appear with some information about the leave and Edit and Cancel buttons.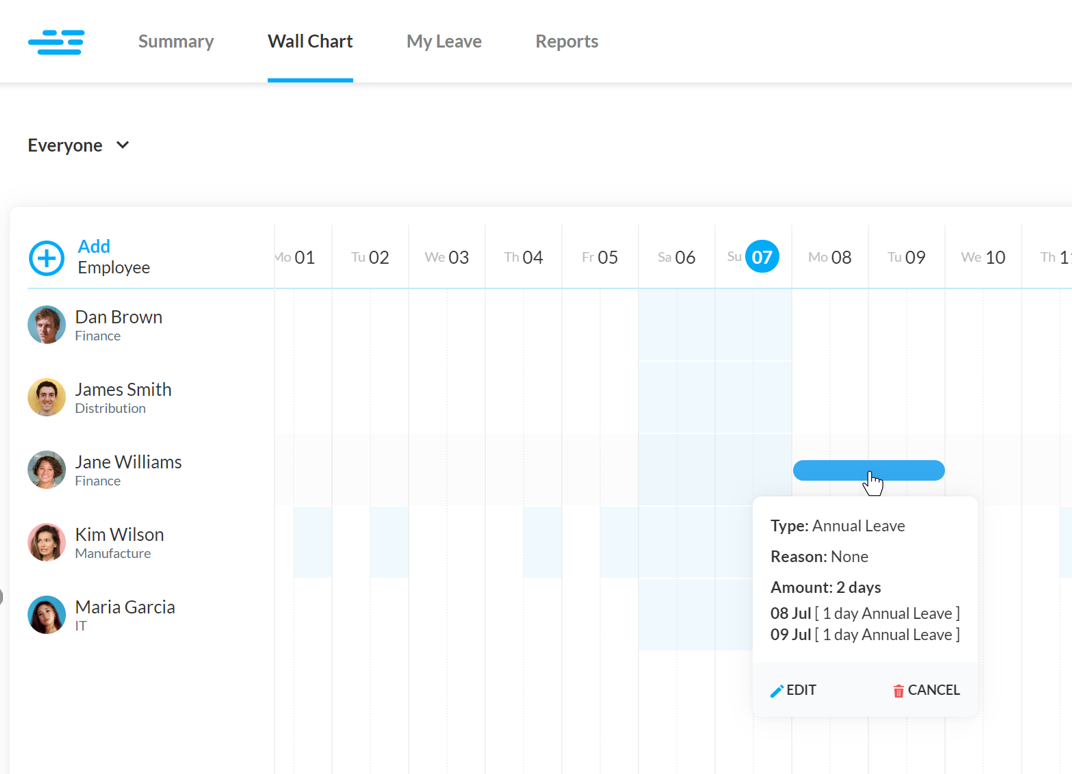 To edit the leave press Edit.
You will then be taken to the Leave Request form, with the original information populated.
To change the dates you can either select different dates using the DATE RANGE field, or you can amend the amount of time off you want for each day by changing the amounts on the right-hand side.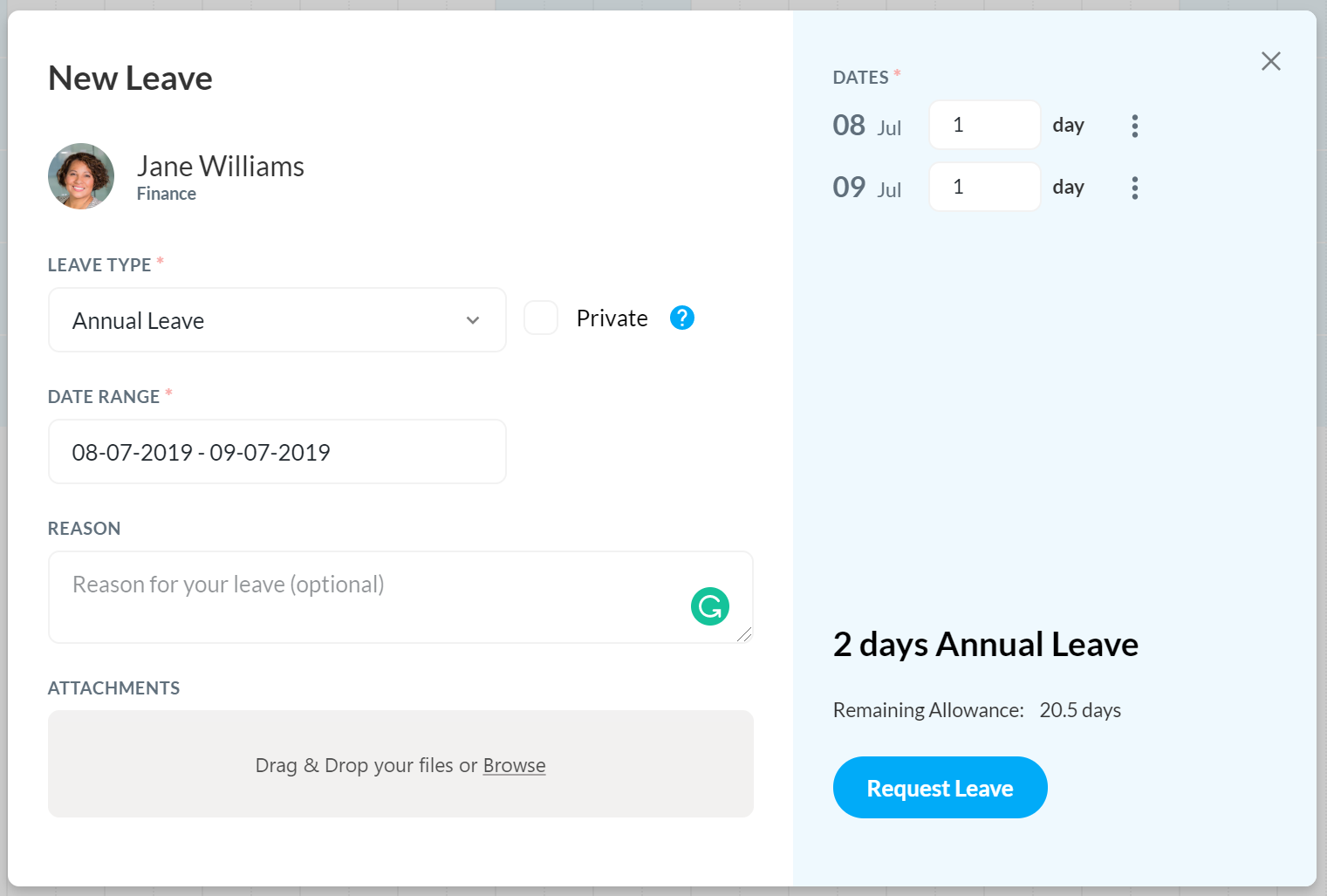 When you are happy that your new request is correct, press the Request Leave button and it will be sent for approval again.