As an administrator, you can configure all sorts of data to make Leave Dates work for your business.
If you have a large business, some data could take a long time to manage manually.
Therefore we have given you a handy bulk upload tool to allow you to upload hundreds of records at the same time from Excel.
This should help you migrate from your legacy HR system or spreadsheet onto Leave Dates.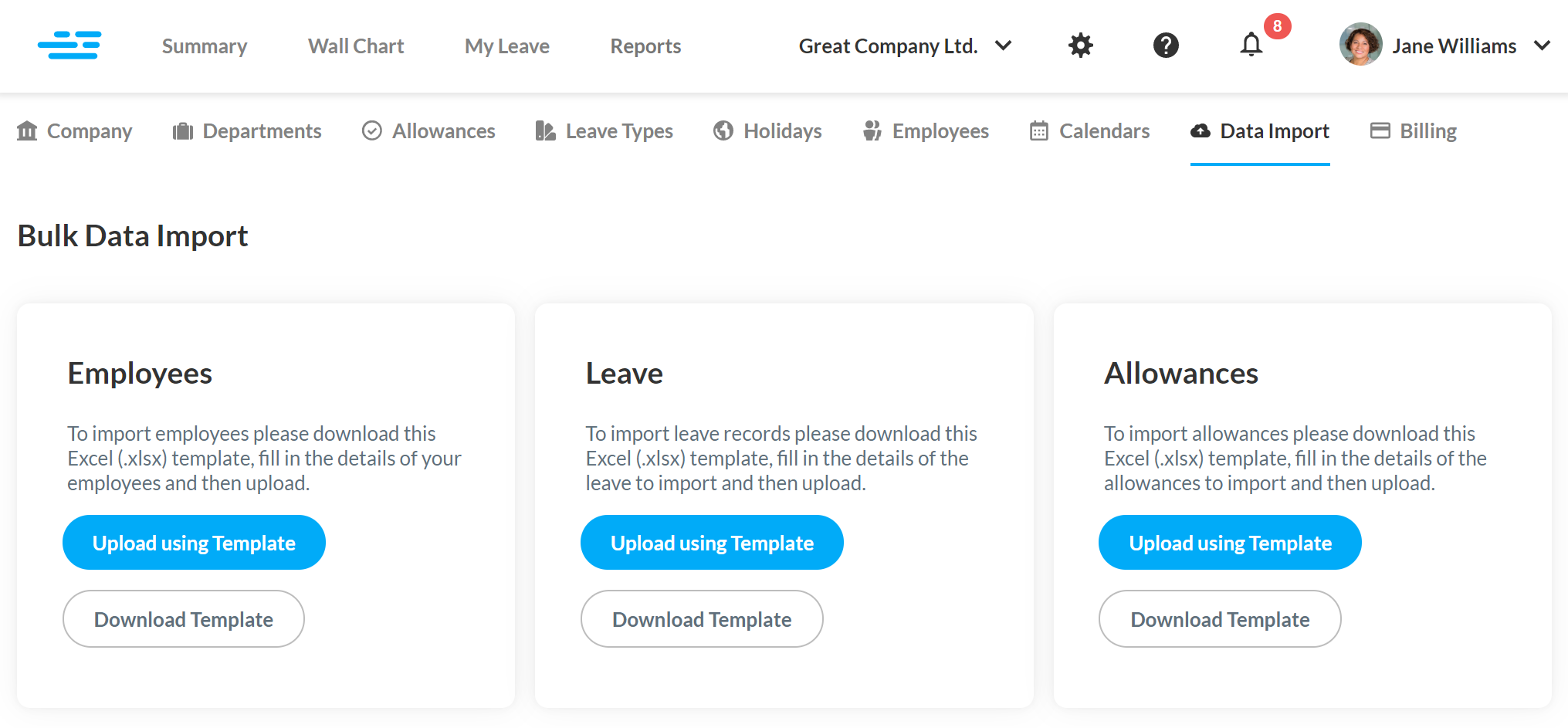 There are 3 types of data you can upload in bulk by going to the Settings -> 'Data Import' page:
1. Employees
Here you can upload your entire company in one go. 
First, download the template. You need to fill in this template and then upload it. The first sheet of the template is for you to fill in, and the second sheet gives you values which can be used as lookups.
For example, if you are filling in the department for an employee, the lookup sheet will give you all the departments you currently have set up. 
Once you're happy that the template has all your employees filled in, save it and upload it using the Upload button. We will then load your team into Leave Dates and let you know if we find any issues.
2. Leave
The process for uploading Leave is similar to the process of uploading employees. Download the template, fill it in using the lookups provided and then save and upload it. 
3. Allowances
The allowance upload works a little differently to the others. When you download this template, it exports all of the allowances configured for a particular calendar. You can then amend them as required, save the template and upload it. In this template you can only amend the amounts, the rest of the sheet is protected.