There are a few ways to request time off using Leave Dates.
1. Dragging over the wall chart
You can drag your mouse over the dates in the wall chart to request leave for those dates. As you drag, the wall chart will highlight in yellow to show you what you have selected.

2. Dragging over the My Leave calendar
In the My Leave screen, you can drag across the days in the calendar when you would like to take leave.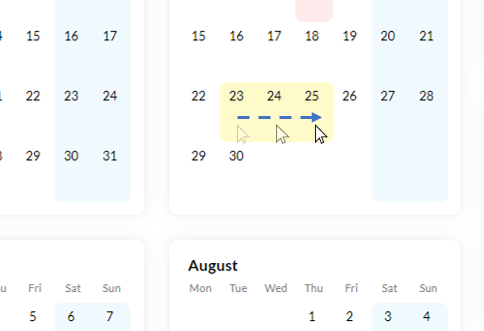 3. Press the Book Leave button in the My Leave screen
When you press the Book Leave button in the 'My Leave' screen you will need to select the dates in the Leave Request box.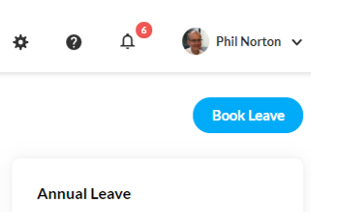 Using the Request Leave Form
When you request leave using any of the approaches mentioned above, you will be shown a New Leave form as shown below.
In here you can set the Leave type, there are different options in here such as Annual Leave, Sick Leave and Study Leave, as configured by your company.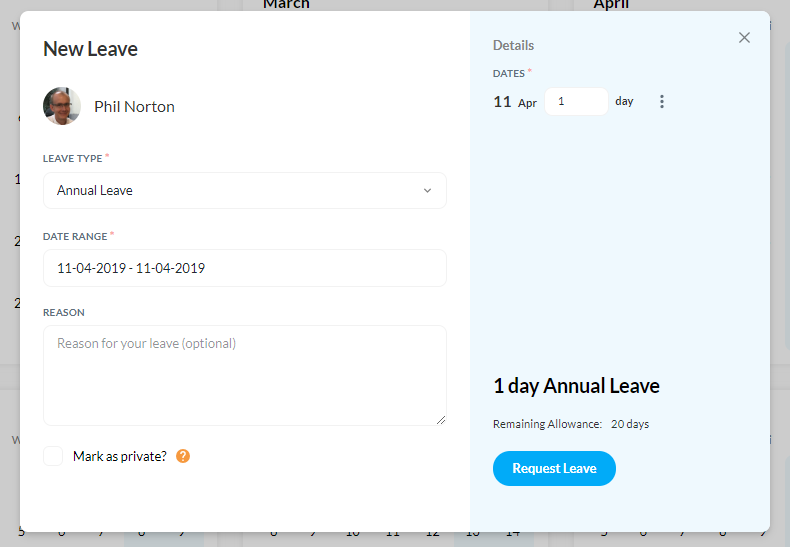 You can also change the date range for your leave. To change the dates you can click in the Date Range box, and then select the From and To dates for your leave.
Click once to select the From date, and click again to select the To date. If both dates are the same then click the same date twice.
When you have selected the correct range then click the Apply button.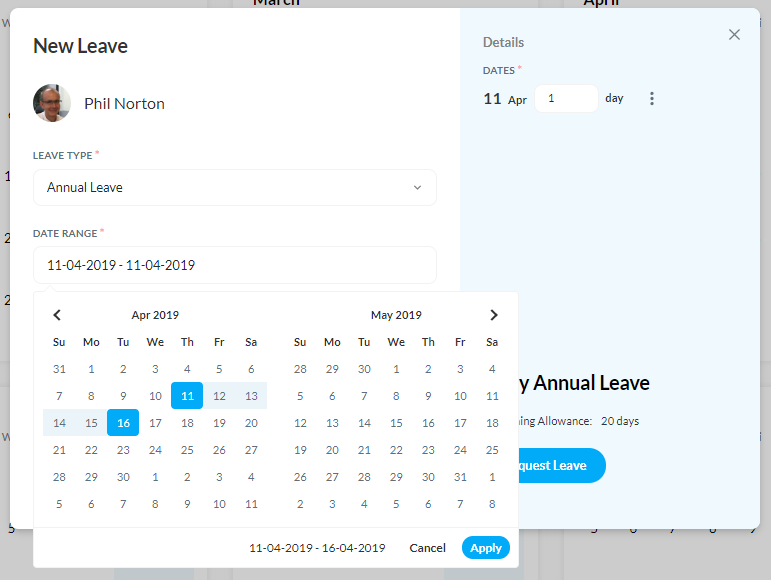 You can give a reason if you like, this is optional. You can also make the leave private. To learn more about what it means to set your time off as private, please read this article.
Adjusting your leave dates
On the right side of the form, you will see the dates you are requesting listed out. This allows you to fine-tune the request, for example, to change a full day to a half day or adjust the number of hours.
When requesting a full day, the system will automatically assume the hours you are taking are those configured by your calendar administrator. If you wish to change those times then you can do so by clicking the icon with 3 dots.
Watch our video demonstration of how to request leave: