In order to create an annual leave calendar, you must first navigate to the Create Calendar form.
Please go to: https://app.leavedates.com/signup
The Sign Up form looks like the image below and there are 5 pieces of information you need to provide to create a calendar.
Year Start Date - this is the date on which your annual leave allowances start. It may be the 1st January but it depends on how your company is set up. It could also align with the tax year or any other date. 
Your First and Last Names are used to create you as an Administrator of the calendar.
Your Email address will be used as your login for the system, but also for sending email notifications.
Finally a Password must be entered. All passwords are sent encrypted and stored securely on an encrypted database.
When you're ready, press Create Calendar and your shiny new Leave Calendar will appear!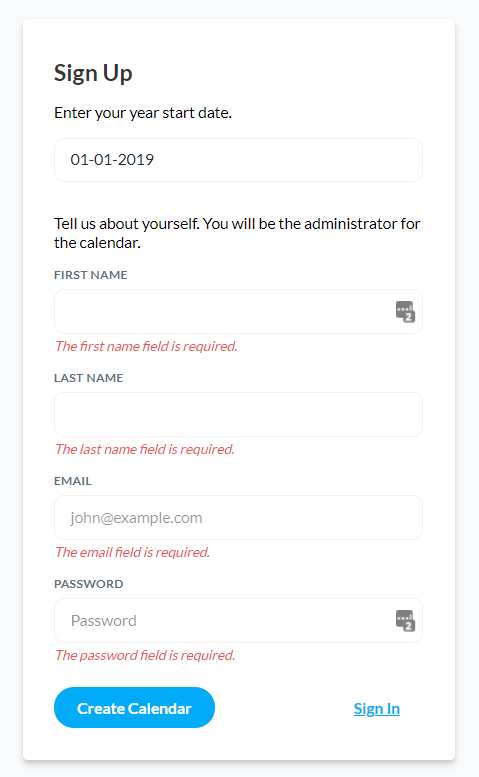 Next, you need to configure the company, leave, allowances, and much more! We have a helpful video for you to watch to help you with this.