In order to create an annual leave calendar, you must first sign up.
Go to: https://app.leavedates.com/signup
The Sign Up form looks like the image below and there are 4 pieces of information you need to provide to create a calendar.
Your First and Last Names are used to create you as an Administrator of the calendar.
Your Email address will be used as your login for the system, but also for sending email notifications.
A Password must be entered. All passwords are sent encrypted and stored securely on an encrypted database.
When you're ready, press Create Calendar.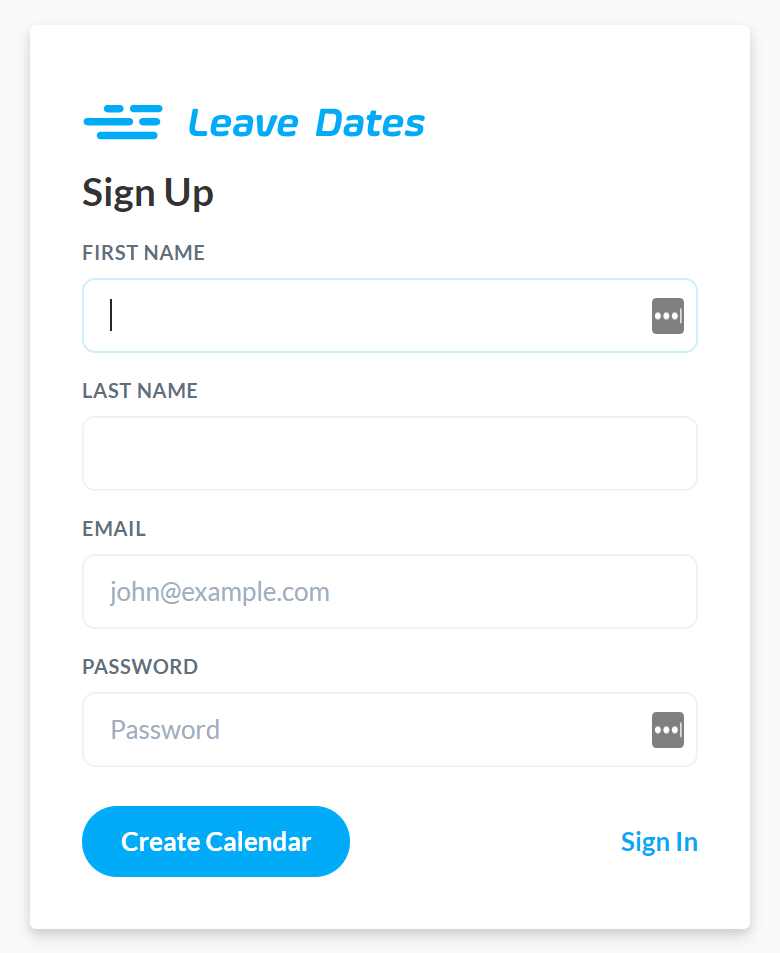 Now you have signed up, you need to provide information about the calendar you wish to create.
Year Start Date - this is the date on which your annual leave allowances start. It may be the 1st January but it depends on how your company is set up. It could also align with the tax year or any other date.
Company Name - when you invite your colleagues, they will be shown this name so make it something relevant.
Annual Leave Allowance - This is the default amount of leave which staff receive every year. It is possible to vary this for each employee and leave type later in the setup process.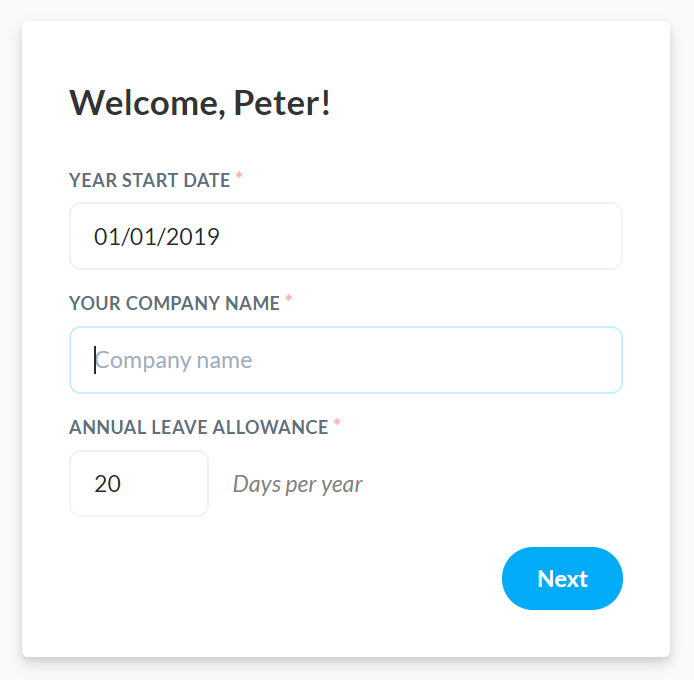 Finally, you are given the choice to invite some colleagues.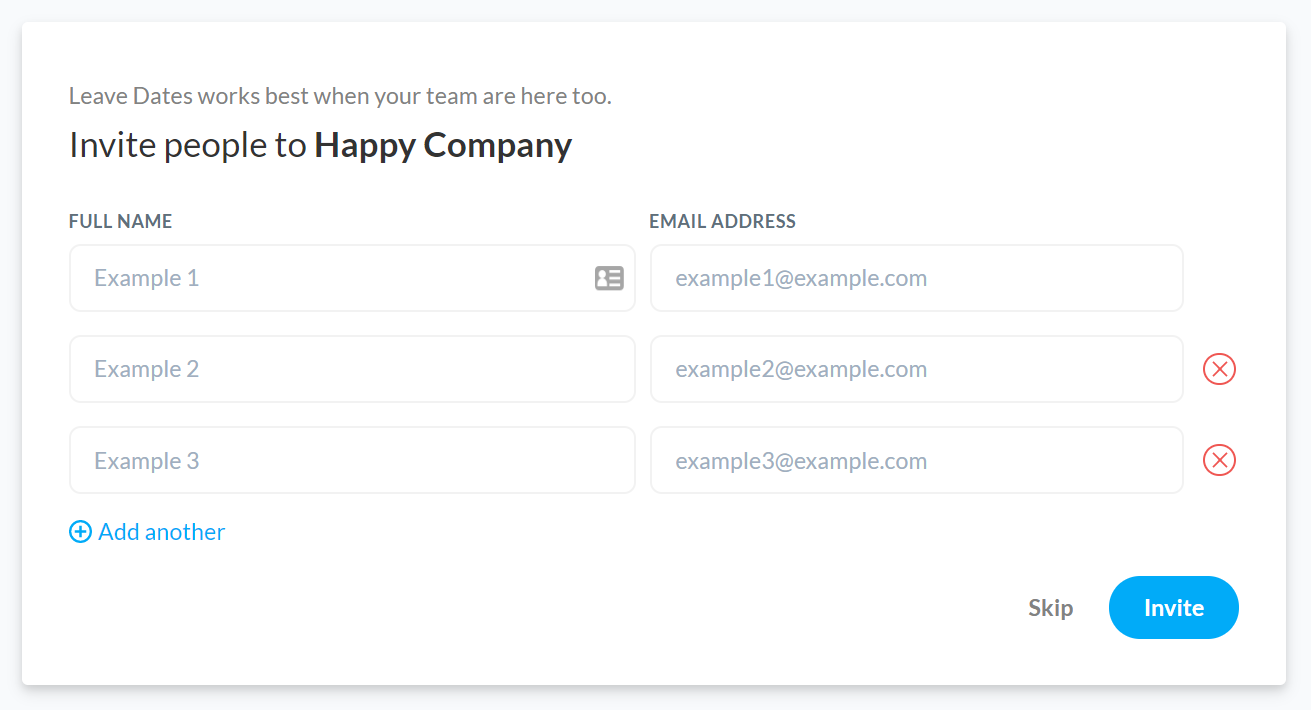 Well done! You have created your calendar.
Next, you need to configure the company, leave, allowances, and much more! Here is a guide to help you with this.