By default, all leave requests will be visible in the shared wall chart, but sometimes you may wish to be a little more discreet about why you are not in work. On these occasions, you can tick the 'Private' box within the leave request form.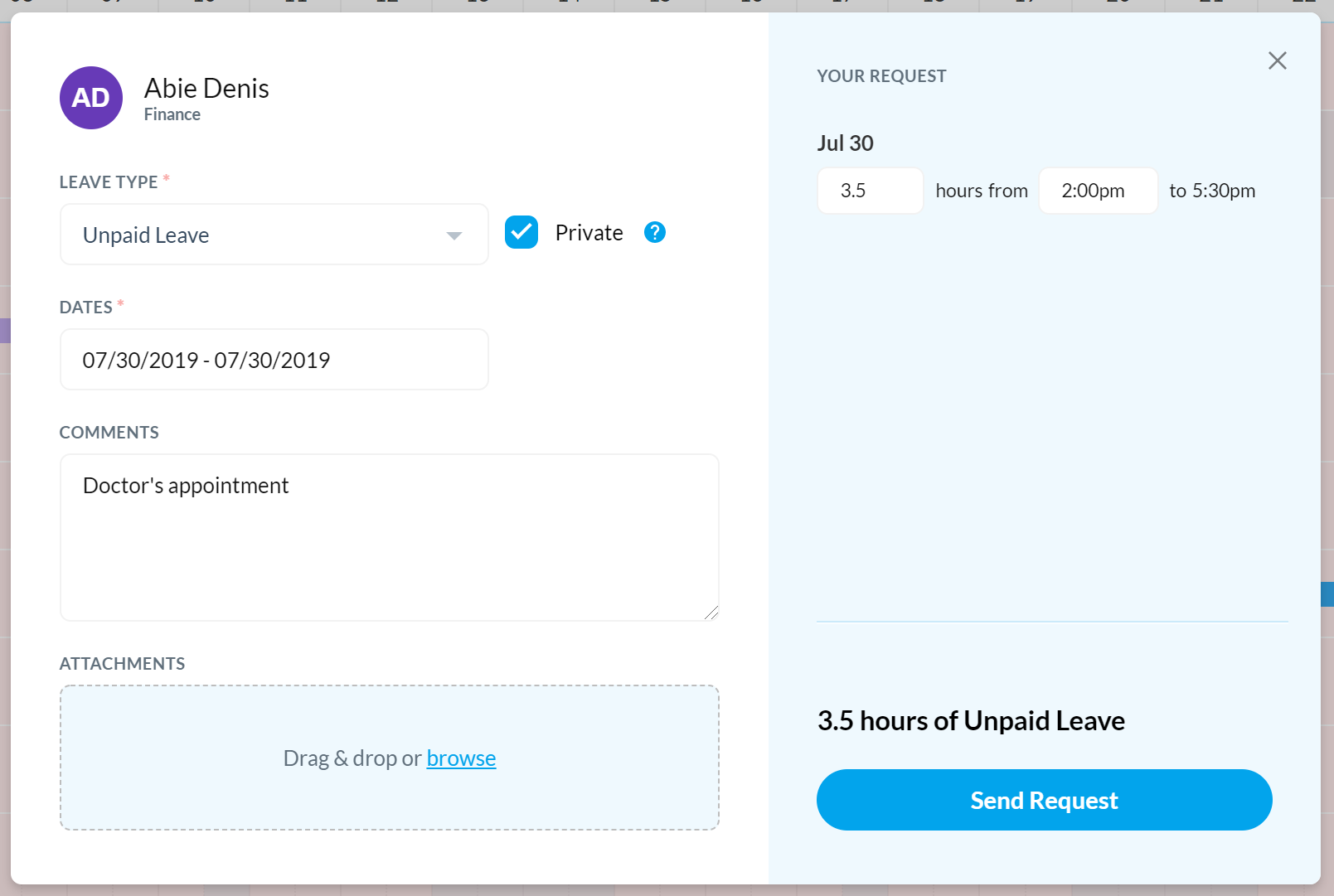 Leave marked as private will appear Grey on the shared wall chart for all users except administrators, approvers and yourself. An example of how it will appear is shown below.

If you would prefer all your requests to be marked as private by default, you can set this preference in your Profile page.