You can configure as many different types of leave as you like in Leave Dates.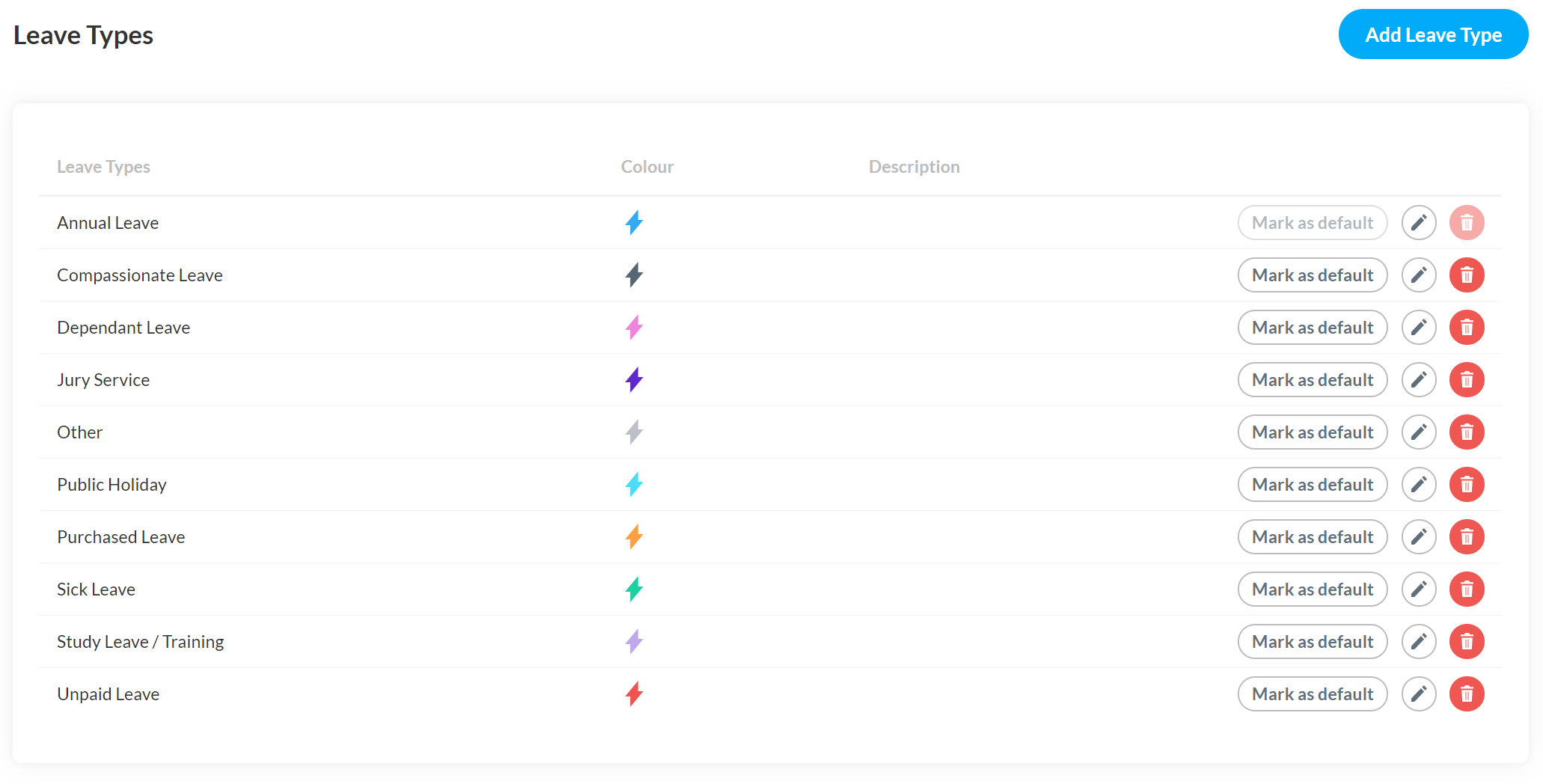 What are leave types?
You can think of a Leave type as the category of the request.
There are a variety of reasons why your staff may need to take time off from work and it can be helpful to categorise them.
When you first create your calendar, you are given some leave types by default. These can be added to, edited or deleted to suit your needs.
What information is stored for each leave type?
Against each leave type you can store the following information:
Leave Name - this is how you refer to this category of time off
Leave Description - a description of what this category is used for
Display Colour - the colour which should be used to distinguish this type of leave
Deduct From Allowance - if employees are given a certain allowance of this type of leave then select the allowance here. If this is left blank then there will be no limit on how many days or hours an employee can request. Learn more about leave allowances.
Requested By - Can everyone request this type of leave or should it only be company admins who can request this on behalf of their staff?
Requires Approval - Do you require approval for requests of this type of leave?
Make Reason Public - If someone enters a reason for their leave request, would you like it to be made 

public

 for everyone to see? If they mark their leave request as 

private

, the reason will always be kept private, regardless of this setting.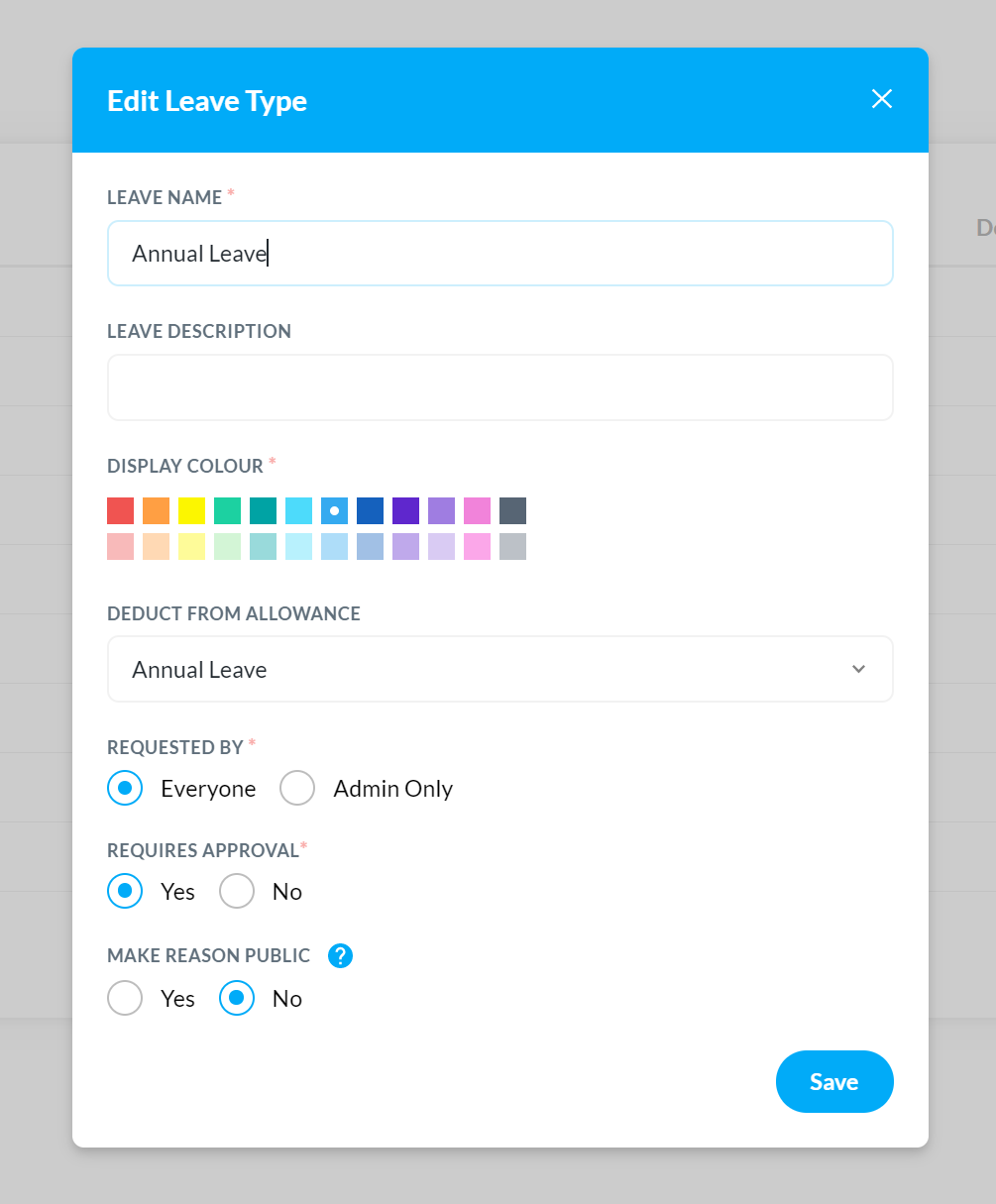 Next
Now you have configured your leave types, the next step is to set up public holidays