With Leave Dates it is possible to organise your staff into departments.
Go to the Settings > Departments page to:
Add new departments
Edit existing departments
Delete departments

Adding New Departments
To add a new department, click on the Add Department button.
When you add a new department, initially no employees will be assigned to it. You can assign employees in the Settings > Employees page.
Specify who should approve requests made by employees in this department. Learn more about department approvers here - How to set up who approves new leave requests.
It is also possible to control what staff in each department can see in the wall chart.
Editing Existing Departments
In the list of departments, click on the department name to edit it. You can edit the department name, approvers and access control.
If you rename a department which already has employees then those departments will remain with the newly named department.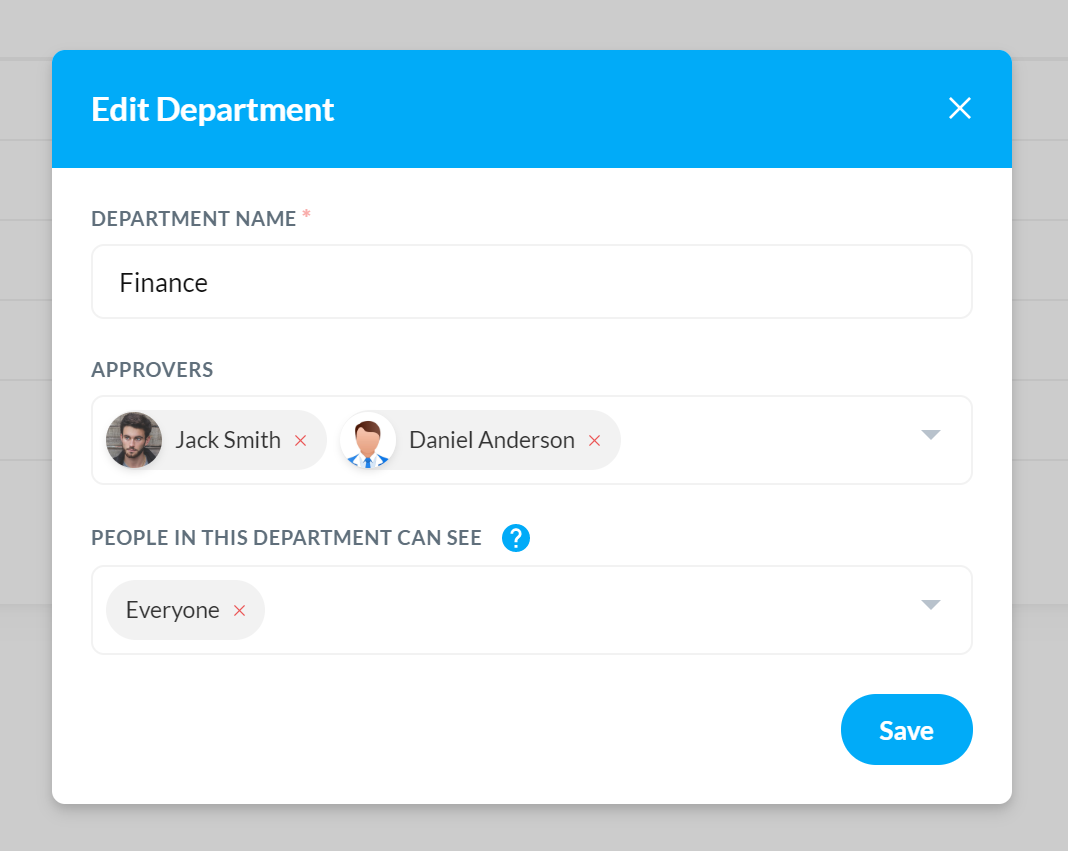 Deleting Departments
Click on the bin icon next to the department name to delete it.
If you delete a department which an employee is already assigned to, the employee will become unassigned.
Next
Now you have configured your departments, the next step is to set up allowances.